Delivering Housing for All: Where do we go from here?
2024 Date Coming Soon…
Croke Park, Dublin
2023 AGENDA
About The Housebuilding Summit
Newspaper headlines as far back as 2017 predicted Ireland's housing market was on the verge of a perfect storm. Today, we surely are in the thick of that storm! There is no need to itemise the challenges the housebuilding sector is facing, but it's virtually certain that the market is slowing down significantly and will decline sharply next year.
Is the current storm a fatal blow to the delivery of Housing for All? Or can innovative, radical action save the delivery of our housing plan?
The IHBA's one-day Housebuilding Summit is the must-attend event for housebuilders, developers, policymakers, local authorities, housing associations, key partners and suppliers. We will explore how we speed up the delivery of homes. We will be asking can we deliver housing for all in the coming decade and if so how do we achieve it? The Summit will provide a national platform for key stakeholders and industry voices to share details of upcoming developments and discuss major issues and challenges.
Topics will include:
Policy and market update
Cost inflation and viability: Strategies to address construction cost inflation
Streamlining and speeding up delivery: Reaction to the review of our planning laws
Ireland's new large-scale residential development (LSRD) scheme: Is it a faster and fairer system?
The Housing Commission one year on: Making a difference or too early to tell?
Improving housing density: How can we provide affordable housing in high density development?
Transform and reuse: How adaptive reuse can help solve the housing crisis
Activating stalled planning permissions: What are the practical solutions?
Building a zero-carbon Ireland: What's in the plan and how will it be delivered?
Offsite made simple: What are the biggest drivers that enable the change to offsite delivery?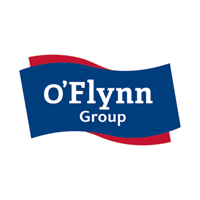 It was a pleasure attending and contributing to the summit. I felt the overall tone and content of the conference resonated particularly well with the current situation in the market and looked to tackle real and pressing issues.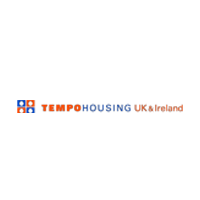 Country Partner, Tempohousing UK & Ireland
"I was delighted to participate in the conference, And thought it was very well organised and relevant to the current industry topics"
​
Director, EY-DKM Economic Advisory Services
I thought it was an excellent event with great keynote speakers.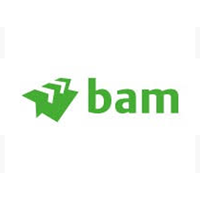 SHE Manager, BAM Contractors Ltd
Well done to all for an interesting and diverse conference. I'm missing the coffee and chat but hopefully next year we can catch up in person.
This summit is organised by iQuest Ltd in partnership with the Irish Home Builders Association (IHBA). If you have any questions, requests, or require assistance with your booking, please feel free to contact me:
Who are iQuest?
iQuest is a leading Irish conference and exhibition company formed in 2001. Their goal is to create superior quality events on the issues that matter most to Irish business and government. For more information visit www.iquest.ie.
Who are IHBA?
The IHBA provides house builders and developers with the information and knowledge required to operate successfully in today's complex, fast-changing and increasingly challenging regulatory and business environment.
With the ever changing landscape of the Irish construction industry in mind the CIF, through the IHBA provides a broad range of services designed to support companies engaged in the development and housing sectors, to all members that interface with the statutory planning system and building control systems.