Delivering new homes: Opportunities and challenges for Ireland's new strategy for housing
2023 date coming soon
Croke Park, Dublin
BOOK TICKETS
AGENDA
About The Housebuilding Summit 2022
The 2022 Housebuilding Summit took place at Croke Park on 5th April.
Ireland's Housing for All plan provides a strong basis for increasing affordable housing delivery by 2030.
Meeting the Government's ambitious housing targets whilst moving towards net-zero will require the homebuilding sector to come together to share ideas, knowledge and best practice. But how will the construction sector deliver the new homes? How is the plan going to be delivered on the ground? What are the greatest challenges to the delivery of the housing we need? What are the greatest challenges to the delivery of the housing we need?
The Summit provided a national platform gathering the leading home builders, agents, investors, and social housing providers. We asked can we deliver affordable homes for all in the coming decade and if so how do we achieve it?
Topics will include:
Creating the homes and neighbourhoods of the future
Unlocking the delivery of affordable homes
Market outlook and policy updates
Turning NIMBYs into YIMBY's
Planning reform: Ensuring speeding up planning permissions speeds up homebuilding
Fast-track planning: Finding a system that's fast and fair
Enabling Local Authorities to build housing at scale
Going modular… going mainstream? Could the falling cost of modular building benefit housebuilding?
How can we boost the use of MMC and offsite through collaboration?
What does a national retrofit strategy mean for the Irish construction industry?
Who will attend?
Builders
Contractors
Developers
Planners
Building design professionals
Building Engineers
Surveyors
Architects
Policy-makers and regulatory bodies
Suppliers to the construction sector
Organisations that have attended our previous construction events:
ABB, ABM Design & Build, AIB bank, Arthur Cox, Anthony Neville Homes, Ardmac,Astra Construction Services, Autodesk, Ballymore Properties, Balfour Beatty, BAMContractors, Bank of Ireland, Beauchamps Solicitors, BP Developments, Byrne Wallace, Canadian Embassy, CapCon Engineering, Cardinal Capital, Castlethorn Construction, Clancy Construction, Cleary and Doyle Construction, Clúid Housing,Collen Construction, Co-operative Housing Ireland, Cork County Council, Cushman & Wakefield, DAA, Davy, Deloitte, Dept. Education and Skills, Dept. Housing, Planning and Local Government, DIT, DPS Engineering, Sherry Fitzgerald, Dublin City Council, Duggan Bros. Ltd, Durkan Residential, Earlsfort Centre Development, Engineers Ireland, Enterprise Ireland, ESB Networks, EY, Fingal County Council, Gannon Homes, Gas Networks Ireland, House2Home Retrofit Ltd, Hooke & MacDonald, Hill International, Irish Green Building Council, John Paul Construction, John Sisk & Son, Jones Engineering, Kelland Homes, Kilsaran Concrete, Kingspan, Kirby Group Engineering, Lidl Ireland, Limerick 2030, Mace, Manley Construction, Matheson, McCann Fitzgerald, Mercury Engineering, Mott MacDonald, Musgraves, NAMA, NTMA, Neville Homes Ltd, O'Flynn Construction, Phillip Lee, Punch Consulting Engineers, Roadbridge, Roadstone, RPS, RSM, Sammon Contracting, SIAC Construction, Sligo IT, Ulster Bank, Walls Construction, WIT, WK Nowlan Real Estate Advisors, Wyse Property.
Read below to see what some of our past attendees have to say about us: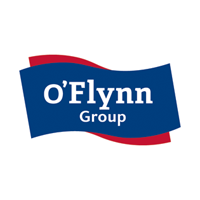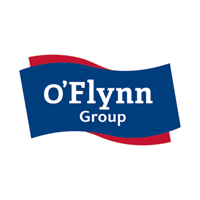 It was a pleasure attending and contributing to the summit. I felt the overall tone and content of the conference resonated particularly well with the current situation in the market and looked to tackle real and pressing issues.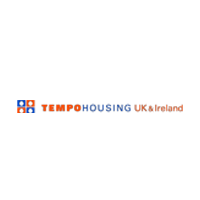 Country Partner, Tempohousing UK & Ireland
"I was delighted to participate in the conference, And thought it was very well organised and relevant to the current industry topics"
​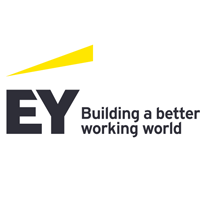 Director, EY-DKM Economic Advisory Services
I thought it was an excellent event with great keynote speakers.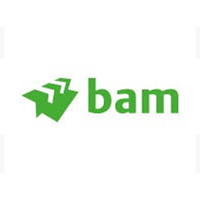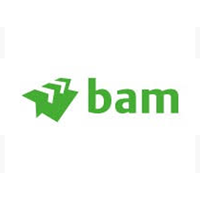 SHE Manager, BAM Contractors Ltd
Well done to all for an interesting and diverse conference. I'm missing the coffee and chat but hopefully next year we can catch up in person.




Single tickets and multi-ticket bundles available
CIF MEMBER STANDARD TICKET
GET 4 TICKETS FOR THE PRICE OF 3
GET 6 TICKETS FOR THE PRICE OF 4
GET 10 TICKETS FOR THE PRICE OF 6
GET 20 TICKETS FOR THE PRICE OF 10
CIF NON-MEMBER STANDARD TICKET
GET 4 TICKETS FOR THE PRICE OF 3
GET 6 TICKETS FOR THE PRICE OF 4
GET 10 TICKETS FOR THE PRICE OF 6
GET 20 TICKETS FOR THE PRICE OF 10
This summit is organised by iQuest Ltd in partnership with the Irish Home Builders Association (IHBA). If you have any questions, requests, or require assistance with your booking, please feel free to contact me:
Who are iQuest?
iQuest is a leading Irish conference and exhibition company formed in 2001. Their goal is to create superior quality events on the issues that matter most to Irish business and government. For more information visit www.iquest.ie.
Who are IHBA?
The IHBA provides house builders and developers with the information and knowledge required to operate successfully in today's complex, fast-changing and increasingly challenging regulatory and business environment.
With the ever changing landscape of the Irish construction industry in mind the CIF, through the IHBA provides a broad range of services designed to support companies engaged in the development and housing sectors, to all members that interface with the statutory planning system and building control systems.