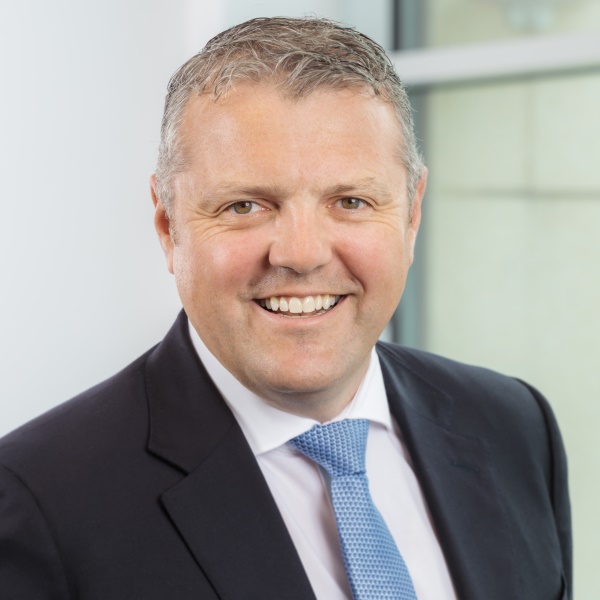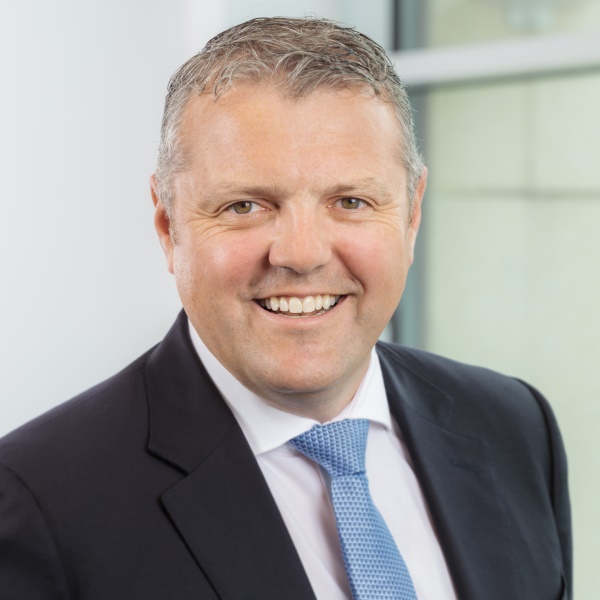 Sean O'Neill, Managing Director, Park Developments and Chair, IHBA
Seán has worked in the property industry for almost 20 years, having joined Park Developments in 2002, he was appointed Managing Director in 2016. Park is one of Irelands oldest Home Builders having been incorporated in 1962, the Park team are currently working on a number of large-scale residential projects in the Dublin market.
Seán is currently the Chair of the Irish Home Builders Association.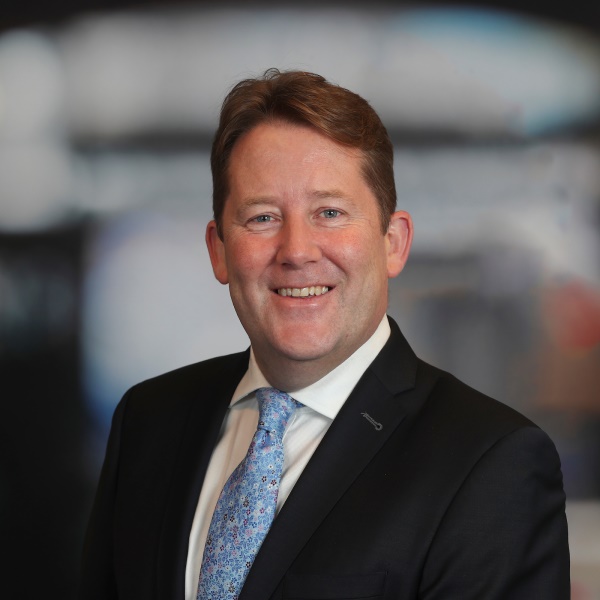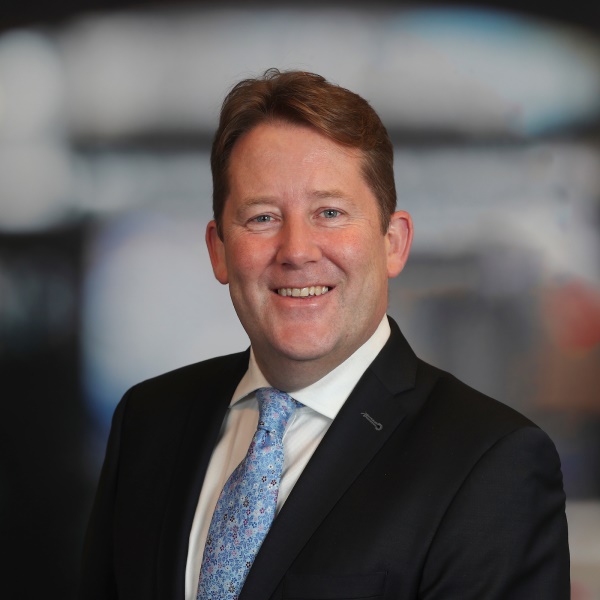 Darragh O'Brien T.D, Minister for Housing, Local Government and Heritage
Darragh was appointed in June 2020. He is an elected TD for the constituency of Dublin-Fingal. Prior to his election to the 30th Dáil in 2007, Minister O'Brien worked mainly in Financial Services and was elected to Fingal County Council in 2004. He was elected to Seanad Éireann in 2011.
He has held various positions within the Oireachtas including Vice-Chairperson of the Public Accounts Committee, Member of the Oireachtas Committee on Justice, Equality, Defence and Law Reform, Leader of Fianna Fáil in the Seanad and Opposition Frontbench Spokesperson on Dublin, Foreign Affairs and Housing.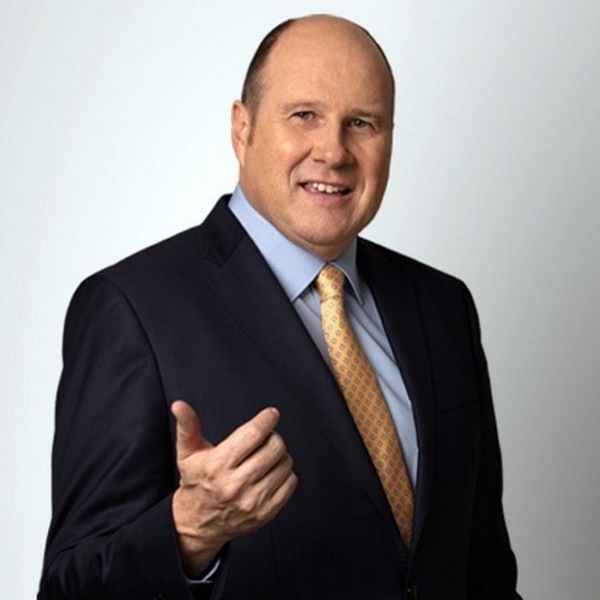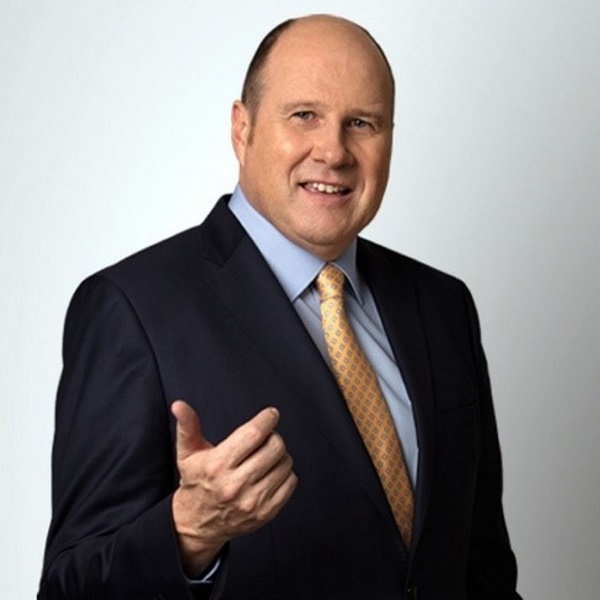 Ivan Yates, Entrepreneur and Broadcaster
Ivan has had unique life experience in politics, business and media. A former government minister and Wexford TD for more than 20 years; an entrepreneur who founded and developed Celtic Bookmakers to employ 400 people, with €200 million turnover.
He bounced back from bankruptcy in Wales in 2012 to become a highly successful national broadcaster presenting The Hard Shoulder on Newstalk and co-presenting The Tonight Show with Matt Cooper on Virgin Media1.
In 2014 he published his best-selling autobiography, Full On with acclaimed reviews.
His original forthright style of entertaining punditry and analysis on the full range of current affairs and sport has made him a much sought after motivational public speaker at corporate and formal events. He also acts as a versatile conference facilitator/moderator, MC with a flair for asking the questions that need answering.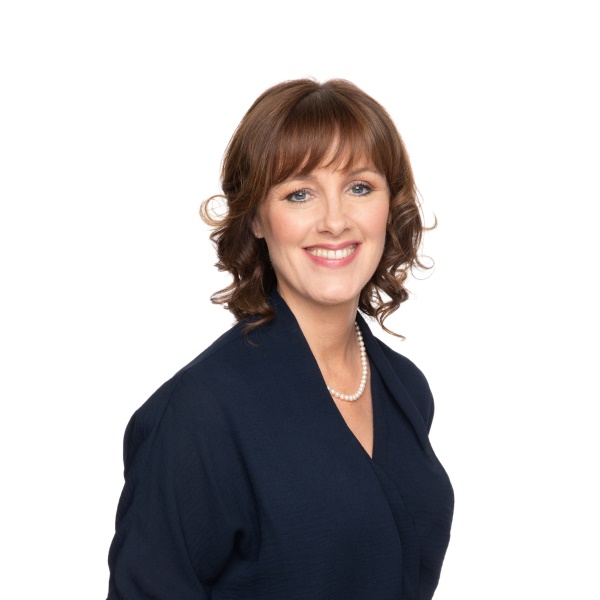 Marian Finnegan, Managing Director-Residential & Advisory, Sherry FitzGerald
Marian has been at the forefront of Sherry FitzGerald for over 20 years. She was the first economist appointed to a property company in Ireland, when she established the research arm in 1996. Subsequently she was appointed Chief Economist and Director of Research for Sherry FitzGerald. This role involved monitoring and analysing economic and property indicators in the domestic and international markets.
In 1998, Marian joined the board of Sherry FitzGerald Group and in 2019 was appointed Managing Director of Sherry FitzGerald Residential. She has a unique blend of skills across many areas – people, strategy and leadership. Marian has helped shape Sherry FitzGerald and understands the property market and the company's business strategy. She is a regular contributor in the Irish and international media and one of the most highly regarded commentators in the industry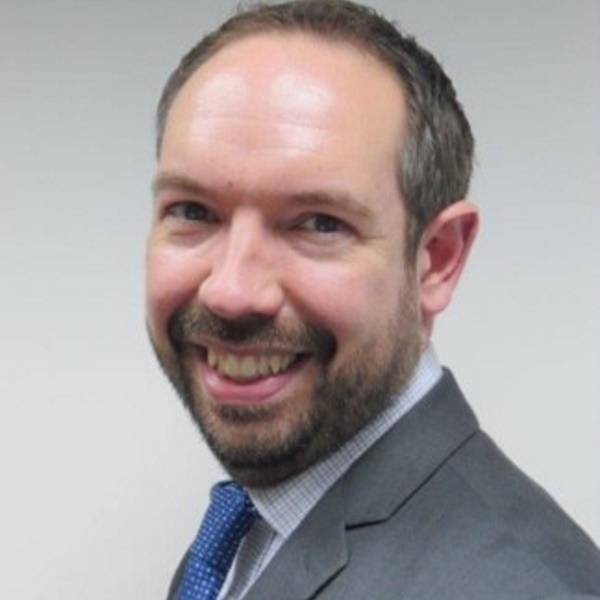 Richard Quarry, Partner and Head of Affordable Housing, Rider Levett Bucknall, UK
Richard is residential sector expert with over 25 years' experience having worked in the residential sector for both Consultancies and developer organisations.
Richard is the RLB Head of Affordable Housing and is a Chartered Member of the Chartered Institute of Housing (CIH). Richard is also a member of the Housing LIN Southwest Leadership Set involved in providing commentary on policy and strategy for older persons housing.
Richard has previously contributed to residential strategy documents produced for UK Central Government and has had articles published recently on modular housing delivery in conjunction with the Building Research Establishment and Bristol City Council.
Richard has extensive experience in the delivery of modular and Modern Methods of Construction residential projects.
Outside of the workplace Richard is a Trustee of an Almshouse organisation in Wells, Somerset comprising of a wide range of listed buildings providing older persons housing.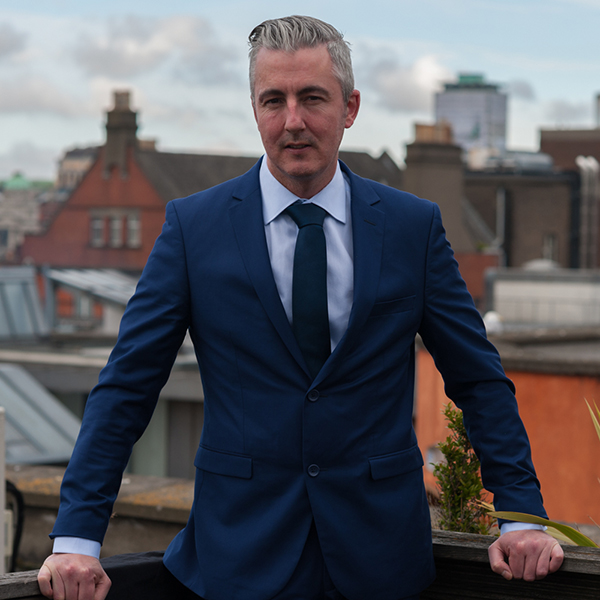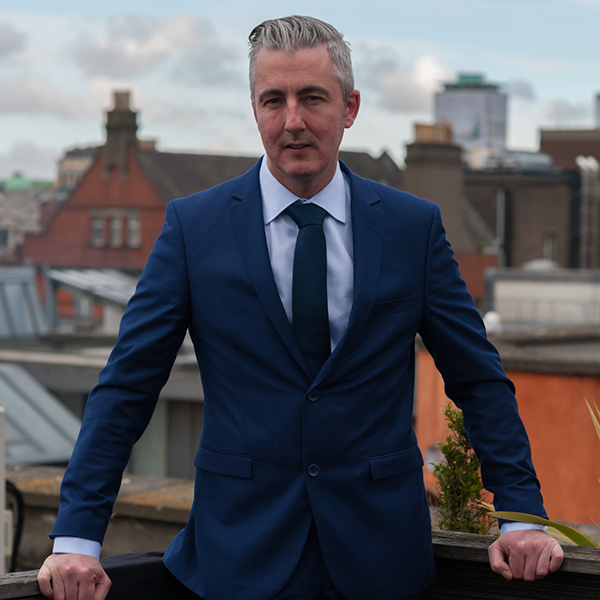 John Downey BA, MRUP, MBA,Dip.Law (kings Inns) MRTPI MIPI. Director, Downey Planning
John Downey is the COO of Downey, a leading, multi-disciplinary practice of Chartered Town Planners; RIAI Architects, Landscape Architects; Urban Designers; and, Project Managers. Downey's in effect provide all services under one roof making itself unique in the current market with its procurement and delivery of planning applications under both S.34 and under SHD. They are currently working on several thousand units in the system from Stage 1 to on-site delivery throughout the country.
John himself is a chartered town planner with over 24 years' experience in planning & development within both the private and public sectors having worked previously in Fingal County Council as a Senior Executive Planner. In academia, he was a lecturer in the School of Planning in DIT (2010-2012) to both undergraduate and masters level.
John is a specialist in planning and overall development procedures, inter alia, the procurement of all planning applications through the various planning processes including EIARs, SIDs, SHDs (Strategic Housing Development), oral hearings, and public consultations.
Moreover he has been heavily involved within key advisory roles including the first research papers on planning changes for the Oireachtas (Issue and context – government reform of planning legislation, 2014); The Department of Finance (2015); and was part of the Advisory Group for the new National Planning Framework (2016) and the new Guidelines for Apartments (2018).
He is currently the RTPI (Ireland) Representative on the ECTP-CEU (European Council of Spatial Planners) and was a former Chair of the Royal Town Planning Institute (RTPI) Ireland and a General Assembly Board member in London serving on several elite committees including the International Committee and the Policy & Research Committee.
John has also served on the advisory boards of both UCD School of Planning and also the School of Architecture. Finally, he has being awarded the Irish President's Award for planning research (2011, DHP) and also received an award from the Irish Planning Institute for the work he did with Fingal County Council in Lesotho in 2015.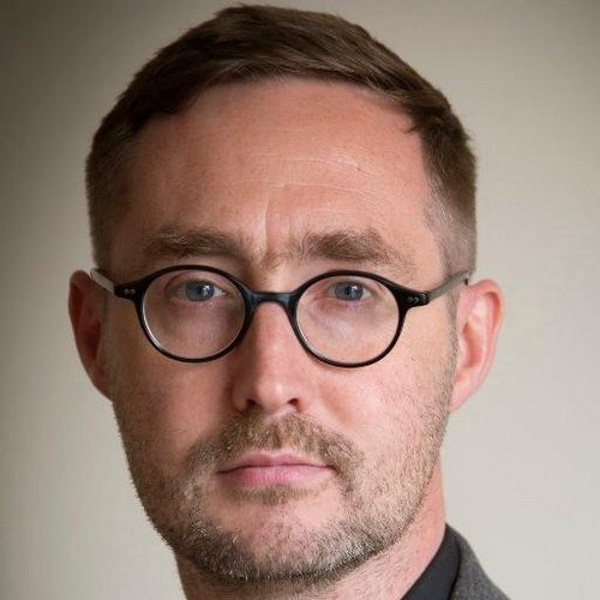 Eoin Ó Broin, TD, Sinn Féin spokesperson for Housing, Local Government and Heritage
Eoin Ó Broin is a Sinn Féin TD for Dublin Mid-West and the party's spokesperson for Housing, Local Government and Heritage. He has been a Sinn Féin activist for 22 years in Belfast and Dublin, was elected to Belfast City Council between 2001 and 2004 and was a member of South Dublin County Council between 2013 and 2016 when he was elected to the Dáil.
Tackling the housing and homelessness crisis is the top priority for Eoin and his has been the party spokesperson on the issue since 2016. He has been active on this issue both within the Dáil on the Oireachtas Housing Committee and within civil society and his participation in the Raise the Roof campaign.
Eoin is the is author of a number of books including HOME: why public housing is the answer (Merrion Press 2019) and Defects: living with the legacy of the Celtic Tiger (Merrion Press 2021).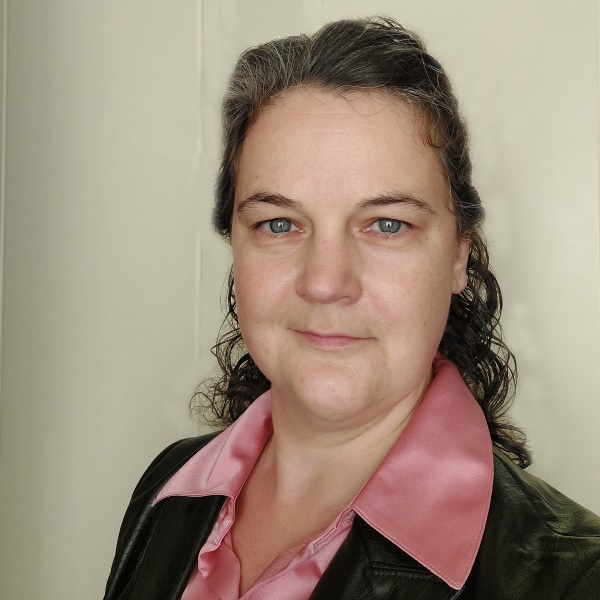 Dr. Avril Behan, Project Director for the Build Digital Project, TU Dublin
This project is being delivered in partnership with CitA, Galway-Mayo IT (TU Atlantic), Munster TU (MTU), University College Dublin (UCD), and Waterford IT. The Build Digital Centre of Excellence, through funding from the Department of Public Expenditure and Reform, with support from industry, and under guidance from the Construction Sector Group's Digital Adoption and Innovation Subgroup, will transform the Irish construction and built environment sectors through leadership, cultural change, adoption of digital standards and procurement, improved education and training, and implementation of measures to significantly increase the sustainability and climate response of the sector. Avril is a former Director and Dean of the College of Engineering & Built Environment at TU Dublin. She has over 25 years of experience across digital and lean construction, building information management and modelling (BIM), and geomatics (land surveying, photogrammetry, and remote sensing) having worked in Ireland, Switzerland, and the Netherlands in both public and private sectors. Avril is a Chartered Geomatics Surveyor and Fellow of both the Society of Chartered Surveyors Ireland and the Royal Institute of Chartered Surveyors. She is also a Director of Lean Construction Ireland.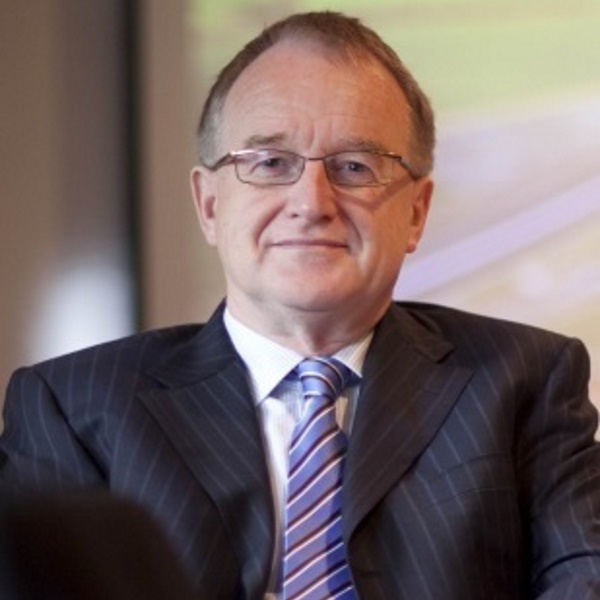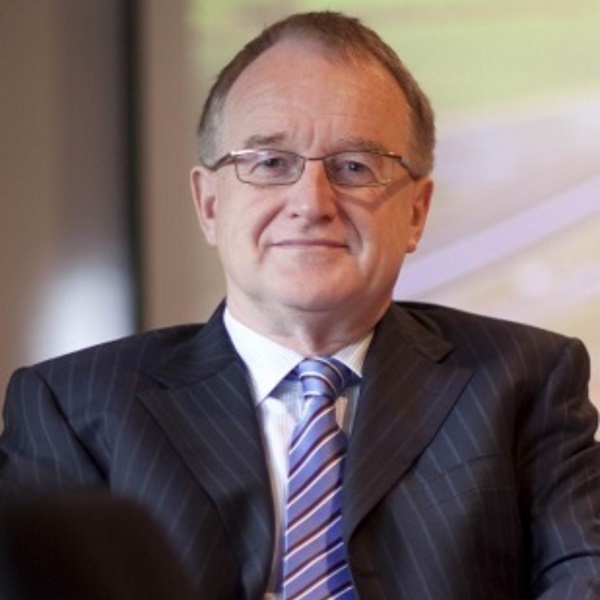 P J Rudden, Managing Director, Aengus Consulting Ltd and Chair, Innovation and Digital Adoption, Construction Sector Group (CSG), Dept. of Public Expenditure & Reform
PJ is also a member of the Institute of Directors. He is also a former UCD Lecturer, a former President of Engineers Ireland (2011 – 2012) representing some 26,000 members and former President of UCD Engineering Graduates Association (2012 – 2016) with some 10,000 members globally. PJ was elected a member of the Engineering and Computer Science Committee of the Royal Irish Academy (RIA) and is the current RIA Chair of the Climate Action Conference Working Group. Up to July 2019, he was a Director of RPS Group Ltd from 2002 to 2019 in various roles including Director Strategy/Business Development/Marketing and Director Waste, Energy and Environment and prior to that he was Director of MCOS Consulting Engineers from 1999 until acquired by RPS in 2002. From 2014 to 2019, PJ was Chairman of the RPS Gas and Utilities Group across the UK and Ireland. He has lectured widely in several policy and infrastructure sectors in Ireland, UK, Europe, Asia and Australia. He holds many national and international awards for planning and development of infrastructure, innovation and media communications. He has been interviewed extensively by national radio and TV including Morning Ireland and Prime Time over the past 20 years. PJ has also chaired several national bodies including Engineers Ireland.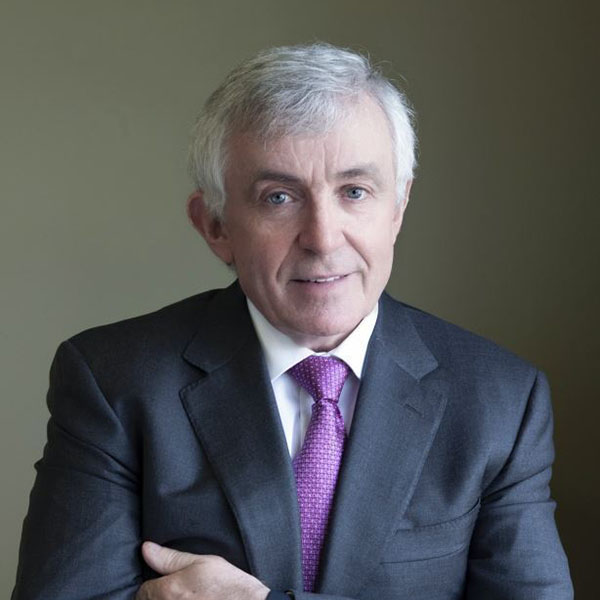 Michael O'Flynn, Chairman and CEO, O'Flynn Group
O'Flynn Group was established in 1978 as a house building company and which progressed into one of the largest property development companies in Ireland. The group has extensive investment, development and asset management capability in the core property sectors (especially residential, offices, industrial and retail). The Group has an established and strong reputation overseas particularly in the UK but also across Europe. It also has expertise in property backed operating businesses such as student accommodation and senior living.
Michael is a leading figure in the Irish and UK property sectors and is widely recognised for his experience and expertise. His insights on the Irish property market and construction sector are often sought by print and broadcast media. Michael is actively involved in representing the policy objectives of the property sector in Ireland. He is a founding member of Property Industry Ireland and is a former Chairman of the Cork branch of the Construction Industry Federation.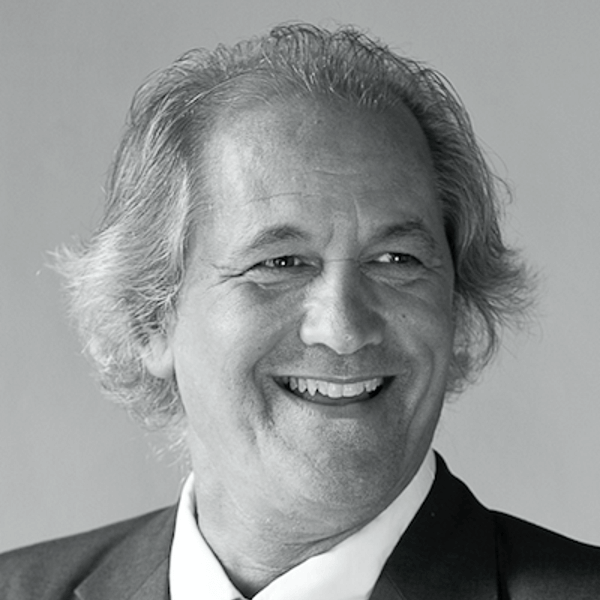 Robin Mandal, FRIAI
Born in India and educated in the Far East, Robin finished schooling in Ireland. He graduated from University College Dublin in 1977 with a 1st Class Honours B.Arch. In 1987 he undertook post-graduate work on urban and building conservation, achieving an M.Arch.Sc in 1988. He joined the RIAI in 1979, the year he founded the practice of RMA Architecture. He retired as a director of RMA in 2019.
He is committed to the social and collegiate values of architects and of the RIAI. He was elected President for the term 2014-2015, during which time he instigated changes in governance and policy reviews to increase the resilience of the Institute.
His later life commitments are to speak truth to power, so as to address climate change; the proper planning for our future communities; a just transition as our societies change; and the elimination of inequality.
His ambition is to be a good ancestor.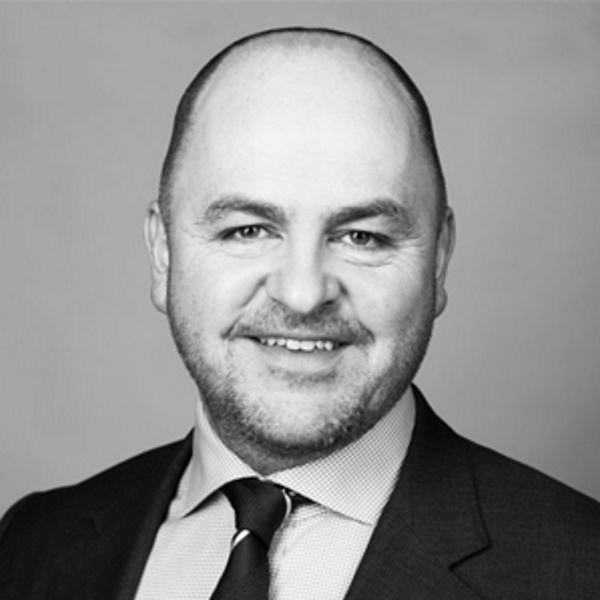 Tom Phillips, Managing Director, Tom Phillips & Associates
Tom is a Chartered Town Planner and an Urban Designer. He formerly worked for the international firm of architects, Terry Farrell and Company in London, and for the Irish Architectural Archive. He has over 32 years' experience of all planning sectors gained throughout Ireland and overseas. Tom is also Adjunct Associate Professor in the School of Architecture, Planning and Environmental Policy in UCD (where he lectures part-time since 1993); a founder, council-member and former Chairman of Property Industry Ireland; a member of the Royal Town Planning Institute; and a Fellow of the Irish Planning Institute.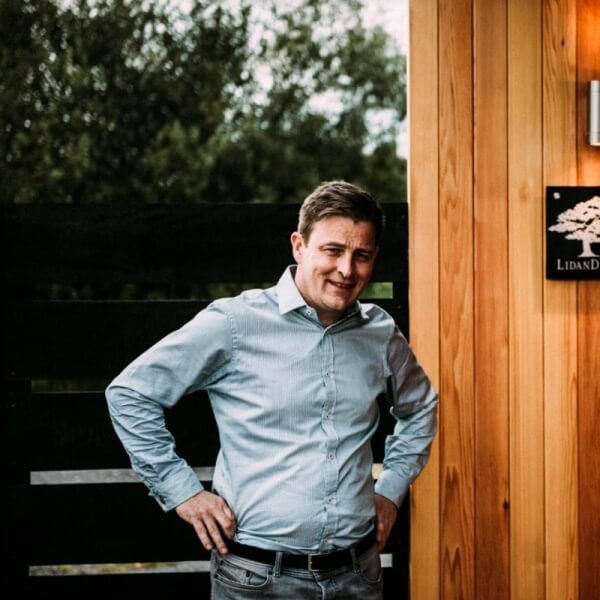 Dan O'Brien, Co-Founder and Managing Director, Lidan Designs
Lidan Designs is an Irish owned modular off-site construction company based in Roscommon.
Founded in 2017, Lidan manufactures and Installs timber buildings that are among the most sustainable buildings being currently built in Ireland with an extremely low embodied carbon score – already less than half the RIAI 2030 targets.
Prior to founding Lidan, Dan spent 20 years working in corporate strategy and thought leadership, 15 years of which were spent with Accenture in a global role. He has extensive experience in corporate finance, M&A, business development and growth strategies, research & innovation and advised companies like Microsoft, AT&T, France Telecom, Hewlett Packard, Telecom Italia, Telenor, Telstra, China Mobile and Vodafone. Dan has also worked in eir back in the 90's again in the areas of strategy and restructuring. Lidan has been heavily focused on Innovation which was reflected in their recent win at The National Enterprise Awards 'Future Focus' for their achievements in 'Innovation & Sustainability'.
Lidan's customers are increasingly public sector including Fingal, DLR, OPW, Department of Education with private clients such as Castle Leslie Estate.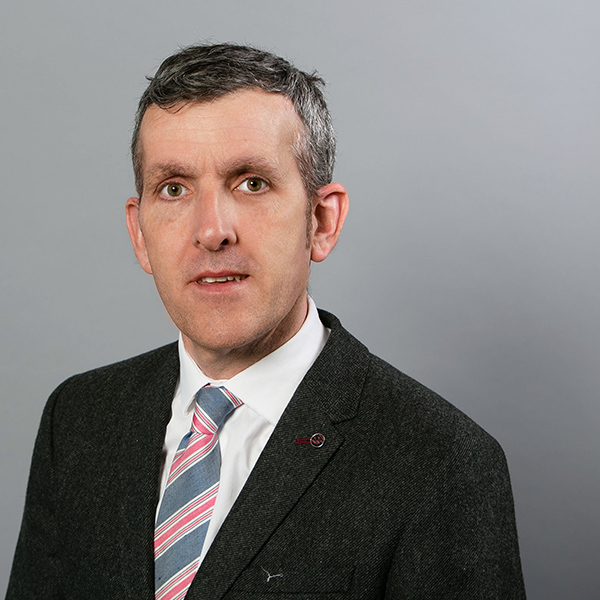 Robert Nicholson, Principal Officer of the Affordable Purchase and Cost Rental Unit, Department of Housing.
The unit is responsible for programmes delivered under the Affordable Housing Act 2021. This includes the local authority led 'Affordable Purchase Scheme', the 'First Home' Shared Equity Scheme and national 'Cost Rental' policy. The Unit is also responsible for overseeing funding made available to local authorities and Approved Housing Bodies including the Cost Rental Equity Loan and Local Infrastructure Housing Activation Fund.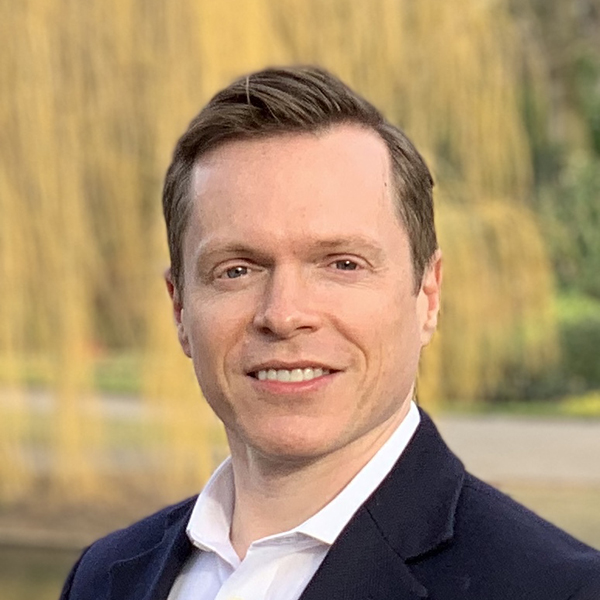 John Myers, co-founder of YIMBY Alliance, UK YIMBY Alliance
campaigns for more and better housing with the support of local communities. John has written for The Guardian, the American Planning Association, the RTPI, Bloomberg CityLab and a range of other publications, and has appeared on TV in Ireland and other countries to speak for more housing. He previously worked in finance and as a lawyer.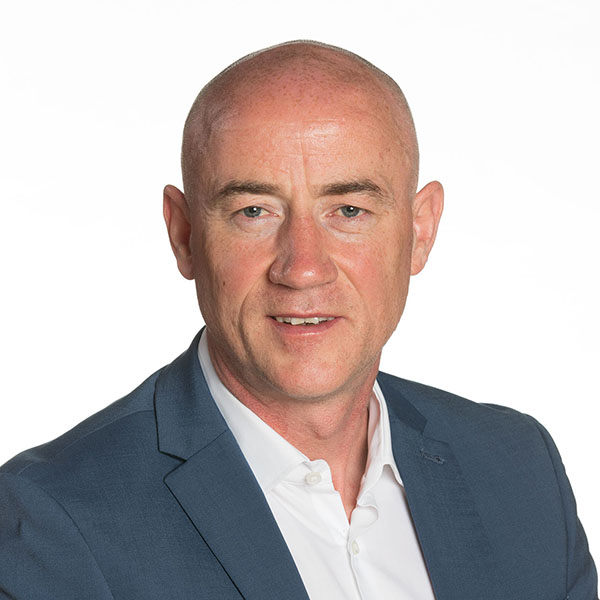 Robert Burns, Director for Housing and Community Development, Fingal County Council
Robert Burns joined Fingal County Council in January 2022.
Before joining Fingal County Council, he was Director of Service for Infrastructure and Climate Change and part of the senior management team within Dún Laoghaire-Rathdown County Council, with responsibility for the management and delivery of infrastructure, public realm, active travel and climate action-related projects. He led on the Council's mobility and public realm projects carried out in response to Covid, including the development the coastal mobility route in the summer of 2020, as well as village renewal projects in Blackrock and Dundrum.  Prior to this appointment Robert worked as a Senior Executive Engineer with Clare County Council in the Housing Department from 2014. He joined Clare County Council as an Executive Engineer in 2005, working in a number of sections including the Environment and Roads Departments.Robert graduated as a Civil Engineer from Queens University Belfast in 1995 and subsequently worked with engineering consultants in private practice, before joining Irish Rail in 1998 where he specialised in the project management of infrastructure projects.He has a wide interest in the fields of housing, sustainable development, transportation, community development, town and village renewal and climate action.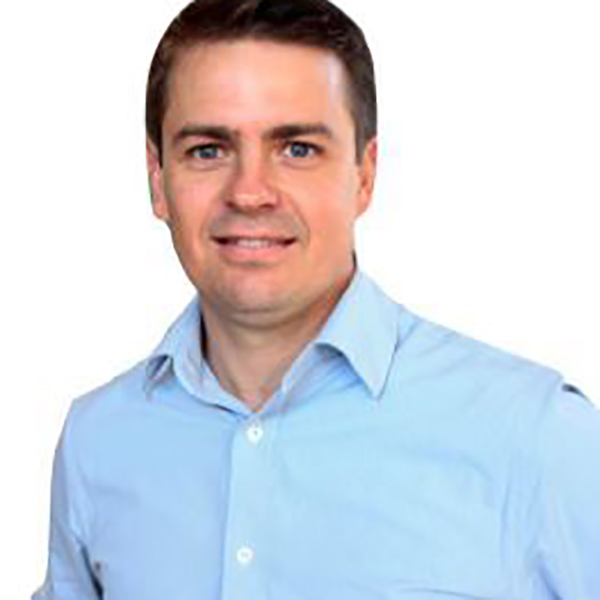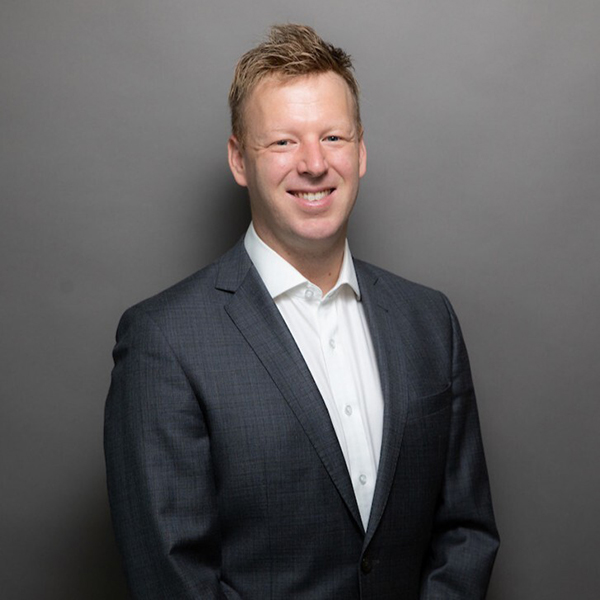 Cian O'Mahony, Head of Operations, SIRO
Cian has almost 20 years' experience working in utilities, operations and managed services and is passionate about high quality connectivity for all Irish homes and businesses. SIRO is Ireland's only 100% fibre broadband network. SIRO, a joint venture between ESB and Vodafone, is rolling out its network to 770,000 premises across Ireland with best-in-class fibre broadband. Using the ESB's existing electricity network, SIRO works with Ireland's leading developers to bring high speed broadband to the heart of their developments.
As a wholesaler, SIRO provides its' customers with access to 19 retailers such as Vodafone, Sky, Digiweb and Pure Telecom.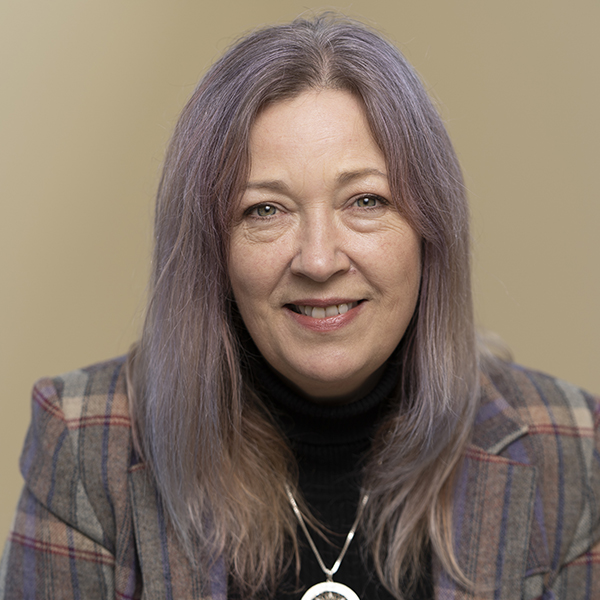 Fiona Cormican, New Business Director, Clúid Housing
Fiona Cormican is Clúid Housing's New Business Director. Fiona has over 20 years' experience in social housing development and holds a Master's in Project Management from the University of Limerick and is a licenced Property Service Professional. Fiona currently manages Clúid's extensive new business portfolio and has overseen a 40% increase in Clúid's housing stock over the past 5 years. Clúid now hold over €1.5billion in assets with plans to deliver a further 3,000 homes over the next three years. Clúid's growth strategy is aligned with meeting the targets of "Housing for All" and the delivery of new supply to the housing market.
Sean Armstrong, Head of Unit, Climate Action Policy and Construction Industry Regulation, Dept. of Housing, Local Government and Heritage
Sean has responsibility at head of Business Unit level for leading the Climate Action Policy & Construction Industry Regulation unit within the Housing Policy, Legislation and Governance Division of the DHPLG. This unit leads and develops climate action policy within DHPLG, energy performance of buildings regulations, and is also responsible for placing Construction Industry Register Ireland (CIRI) on a statutory footing and for registration of construction professionals.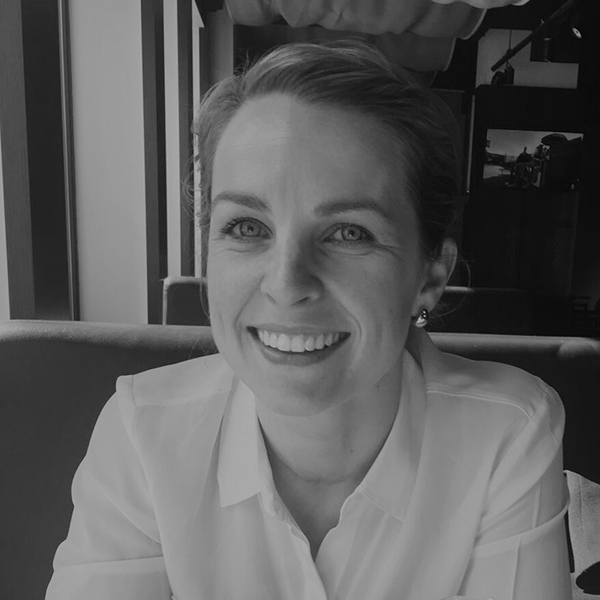 Claire Pomroy, Director – Development, Hines Real Estate Ireland Limited
Claire is a chartered engineer and director of Hines Real Estate Ireland, focused on developing urban regeneration projects in Dublin.
Prior to Hines, Claire managed Macquarie Capital's PPP project delivering TU Dublin's new university campus at Grangegorman.
Claire has spent much of her career working internationally, leading design teams on major projects with a strong emphasis on sustainability. Her projects include Sydney's €2bn Central Park, ranked globally as one of the 50 most influential buildings of past 50 years, and Barangaroo, a €6bn redevelopment of disused shipyards into one of the world's first carbon neutral precincts.
Whilst raising a young family in Switzerland, Claire established a European business for a property technology company leveraging data to improve operational carbon performance of global real estate portfolios, such as Google.
Leveraging her experience, she is now promoting ESG initiatives across all Hines Ireland assets, both standing and in development.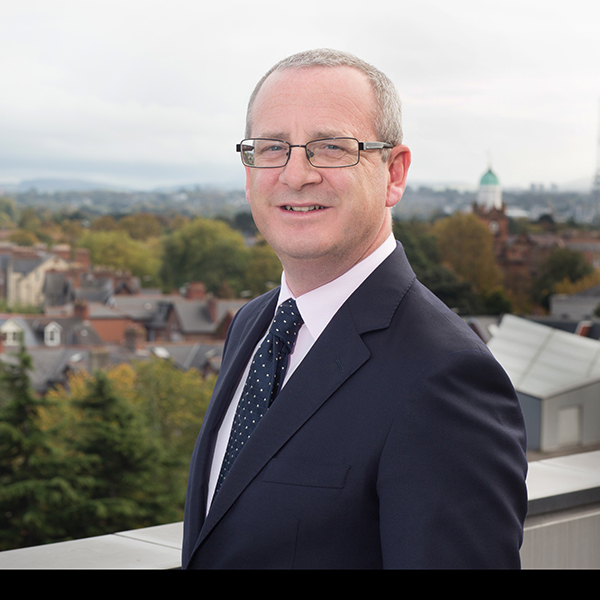 Paul Kelly, Director in Real Estate Finance, AIB
Paul has over 20 years' experience in different finance roles, with the majority of time being concentrated in property finance.
He leads out on ESG for the Real Estate Finance team which recently launched its Sustainable Communities offering.
Paul heads a team which provides finance for developers throughout Ireland and manages AIB's €500m social housing fund, which runs from 2022 to 2024.
He is a graduate of Trinity College Dublin and received an MBA from the Smurfit Business School in 2016.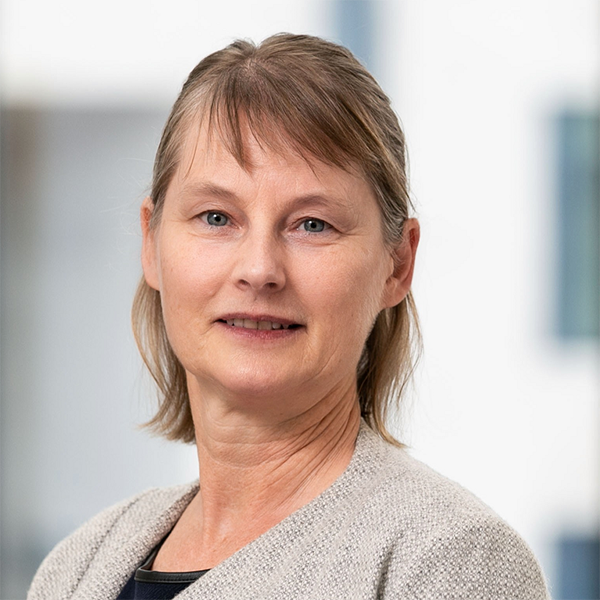 Paula Carroll, Associate Professor, UCD School of Business
Paula researches on the application of Business Analytics and Operational Research to solve real world problems, particularly Energy Systems Integration Problems. She is founder and chair of the EURO WISDOM Forum to promote to support, empower, and encourage the participation of all genders in Operations Research (OR) and Management Science (MS). OR&MS are advanced analytical techniques to model and solve challenging real world problems. Paula represents the UCD Energy Institute in ETIP-SNET (European Technology & Innovation Platforms – Smart Networks for Energy Transition), an EU initiative in the Integrated Roadmap Strategic Energy Technology Plan. She is also chair of the UCD Sustainable Energy Community.
With a BSc in electrical engineering, Paula worked in industry for a number of years including as Business Planning Manager (Wholesale) in eir. Paula completed a PhD in 2012 on computational tools for network design. She was academic director of the BComm (International) Programme from 2013 – 2017. Paula currently coordinates the Irish Research Council funded "Supporting Energy Communities – Operational Research and Energy Analytics" (SEC-OREA) project. She lead the Sustainability Energy Authority of Ireland funded "Exploration of heat pumps for Ireland's heating needs" project.