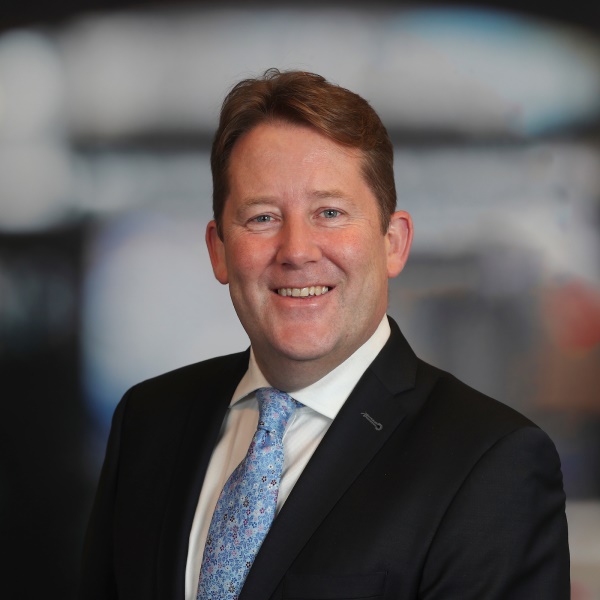 Darragh O'Brien TD, Minister for Housing, Local Government and Heritage
Darragh was appointed Minister in June 2020. He is an elected TD for the constituency of Dublin-Fingal. Prior to his election to the 30th Dáil in 2007, he worked mainly in Financial Services and was elected to Fingal County Council in 2004. He was elected to Seanad Éireann in 2011.
  He has held various positions within the Oireachtas including Vice-Chairperson of the Public Accounts Committee, Member of the Oireachtas Committee on Justice, Equality, Defence and Law Reform, Leader of Fianna Fáil in the Seanad, Opposition Frontbench Spokesperson on Dublin, Foreign Affairs and Housing.
  Minister O'Brien is committed to examining the best way forward in terms of housing and accommodation solutions and enabling people to live fulfilling lives, in a safe, sustainable and environmentally-friendly manner.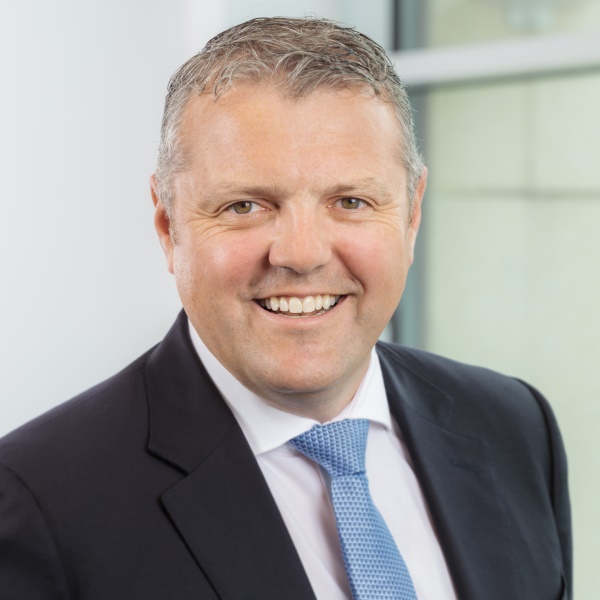 Sean O'Neill, Managing Director, Park Developments and Chair, IHBA
Seán has worked in the property industry for almost 20 years, having joined Park Developments in 2002, he was appointed Managing Director in 2016.  Park is one of Irelands oldest Home Builders having been incorporated in 1962, the Park team are currently working on a number of large scale residential projects in the Dublin market.
Seán also serves on the National Committee of the Irish Home Builders Association and is the current Chairman of the association.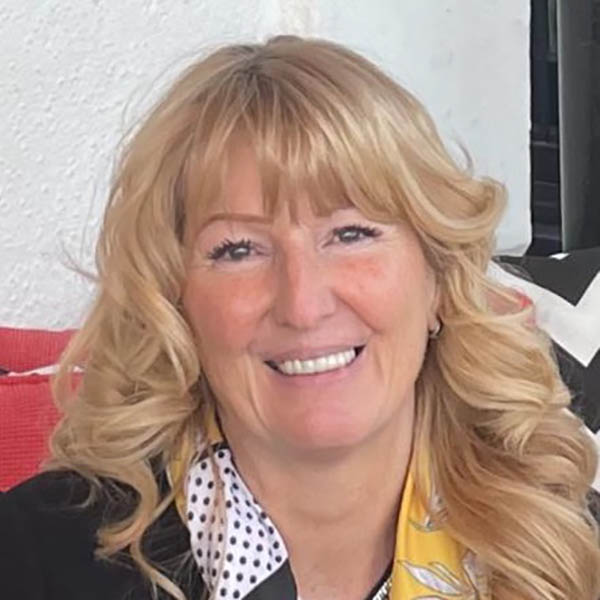 Deborah Smyth, Managing Director, Tempo Housing UK & Ireland
Deborah has been in the land and property business for around 20 years and has experience in the modular industry for 6 years. She is recognised as a pioneering woman in the modular housing sector. In 2020 Innovate UK awarded £3 million to a partnership including her modular company for a project to trial innovative methods of housebuilding in Bristol.
She has also been recognised as a Gold Stevie® Winner as Most Innovative Woman of the Year – Manufacturing at the international Stevie® Awards for Women in Business.
Deborah founded Tempo Housing UK and Ireland and leads with social purpose – enabling housing innovation for inclusive growth. She believes modular construction provides purpose-built housing matched to community needs – high quality, standardised net-zero carbon, economic and environmentally friendly homes with a DFMA (Design for Manufacture and Assembly) and fabric-first approach.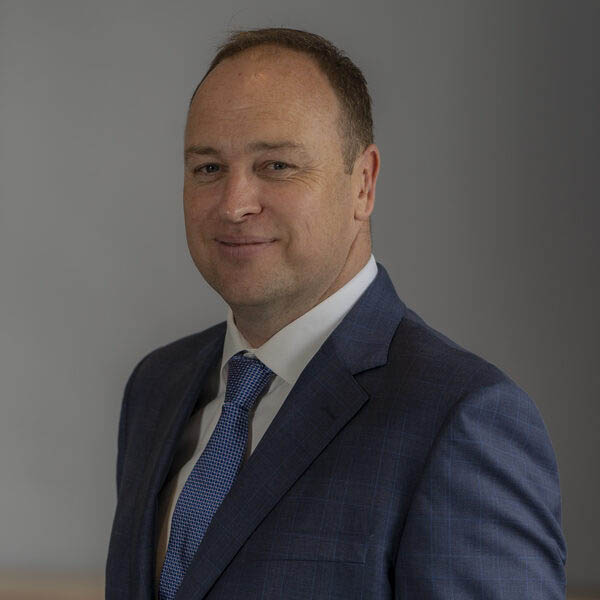 Stephen Garvey, Chief Executive Officer, Glenveagh
Stephen was appointed chief executive officer in August 2019. He is responsible for delivering on Glenveagh's vision to be Ireland's leading and most sustainable homebuilder. Stephen has over 20 years' experience in the construction and property industry in Ireland. Prior to founding his own successful residential development business, Bridgedale Homes, Stephen worked with some of Ireland's largest property developers. From 2014 to 2017, Stephen advised and managed the acquisition of Irish residential development opportunities on behalf of TIO RLF. A co-founder of Glenveagh, Stephen has led the growth and development of Glenveagh since IPO.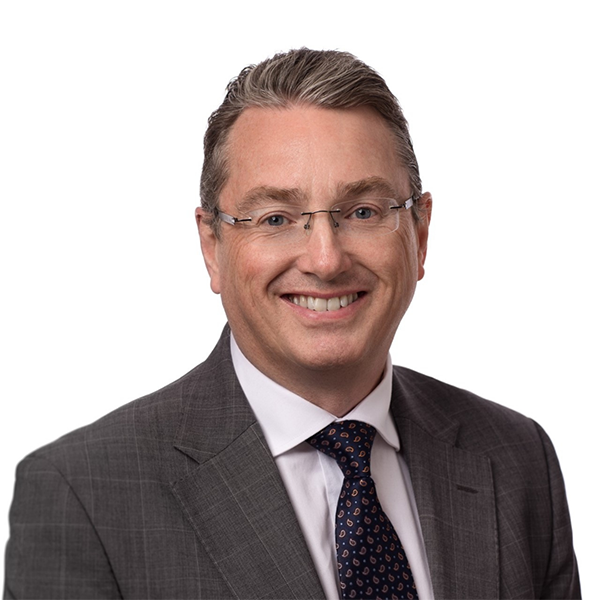 John Hannigan, CEO, Circle Voluntary Housing Association and Chair, The Housing Alliance
John has over 30 years' experience in the housing sector and is a well-known leading voice and driver in the delivery of social housing in Ireland. As CEO of one of Ireland's top 5 Approved Housing Bodies, Circle VHA and as Chair of The Housing Alliance, he strives for the industry to 'do more' in its contribution to 'Housing for All', to challenge the barriers to delivery and to be innovative in its approach to meet social housing targets, providing much needed homes to those in housing need.
During his 5 year and counting tenure at the helm of Circle VHA, John has exponentially grown the portfolio of the company's social housing homes and managed services, delivered on its growing direct construction projects, engaged in creative collaborations and partnerships and agreed innovative funding deals with national institutions.
John's past roles in his lengthy career include senior roles with Sunbeam House Services and Respond Housing Association, Senior Executive Level roles with KPMG, Grant Thornton and EY, and as Group Director and Company Secretary in the UK for large Registered Social Landlords (Accord and Prime Focus), leading him to esteemed titles as a Fellow of the Chartered Institute of Housing, a Fellow of the Association of Certified Accountants and a Chartered member of the Institute of Directors in Ireland. John is also a member of the Board of ICSH, Chair of the CIH Ireland and a member of the CIH governing board and its finance audit and risk committee.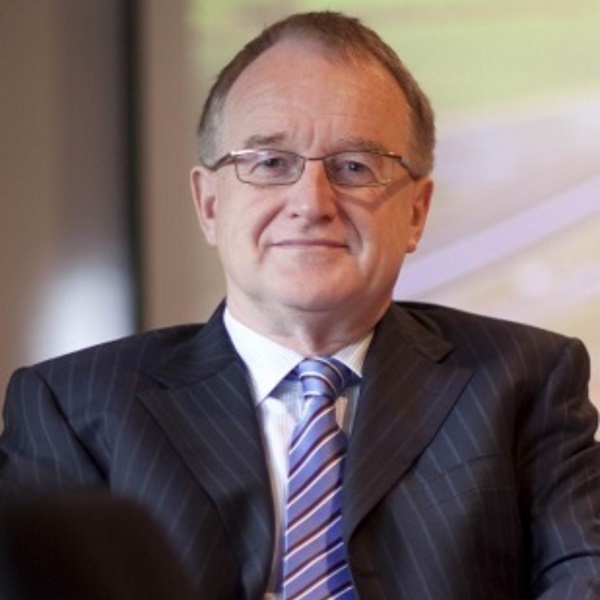 P J Rudden, Managing Director, Aengus Consulting Ltd and Chair, Innovation and Digital Adoption, Construction Sector Group (CSG), Dept. of Public Expenditure & Reform
PJ is also a member of the Institute of Directors. He is also a former UCD Lecturer, a former President of Engineers Ireland (2011 – 2012) representing some 26,000 members and former President of UCD Engineering Graduates Association (2012 – 2016) with some 10,000 members globally. PJ was elected a member of the Engineering and Computer Science Committee of the Royal Irish Academy (RIA) and is the current RIA Chair of the Climate Action Conference Working Group. Up to July 2019, he was a Director of RPS Group Ltd from 2002 to 2019 in various roles including Director Strategy/Business Development/Marketing and Director Waste, Energy and Environment and prior to that he was Director of MCOS Consulting Engineers from 1999 until acquired by RPS in 2002. From 2014 to 2019, PJ was Chairman of the RPS Gas and Utilities Group across the UK and Ireland. He has lectured widely in several policy and infrastructure sectors in Ireland, UK, Europe, Asia and Australia. He holds many national and international awards for planning and development of infrastructure, innovation and media communications. He has been interviewed extensively by national radio and TV including Morning Ireland and Prime Time over the past 20 years. PJ has also chaired several national bodies including Engineers Ireland.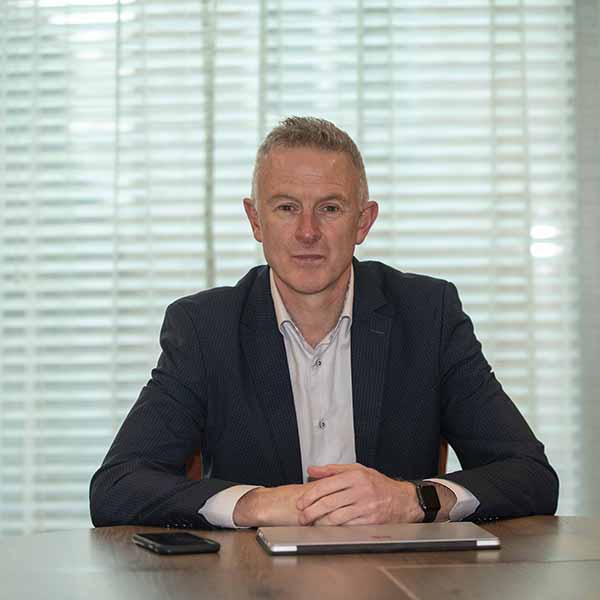 Niall Morrissey – Chief Executive Officer, Housing Infrastructure Services Company (HISCo)
Niall has worked in senior management positions in local government for 20 years. He has worked in local authorities in Kilkenny, Tipperary, Laois and most recently as Director of Services for Roads, Transportation and Public Safety in Kildare County Council.
Niall has an extensive range of Managerial experience having also been employed as Manager of a Voluntary Housing Body and as CEO of South Tipperary Development Company which provides supports to SME's, entrepreneurs and the unemployed.
In addition to his project management experience within local government and the community development sector, Niall worked for 7 years in the private sector as Business Development Director with the Thornsett Group, a residential and commercial property development firm. Niall has a BA (Honours) in Public Administration.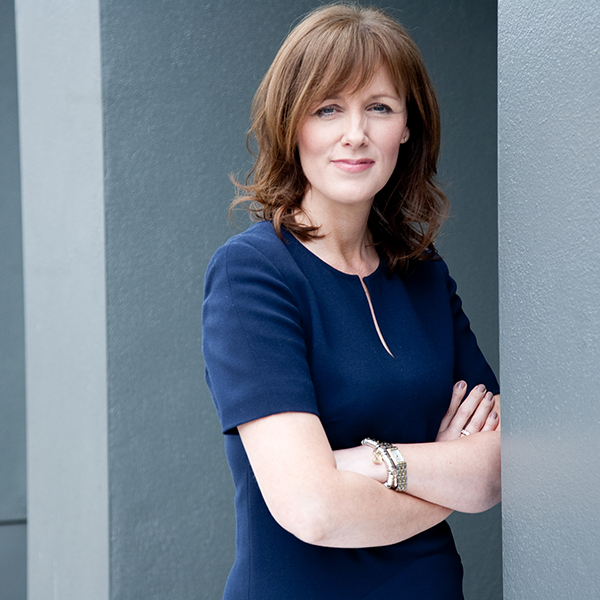 Marian Finnegan, Managing Director, Residential & Advisory, Sherry FitzGerald
Marian has been at the forefront of Sherry FitzGerald for over 20 years.  She was the first economist appointed to a property company in Ireland, when she established our research arm in 1996 
Subsequently Marian was appointed Chief Economist and Director of Research for Sherry FitzGerald.  This role involved monitoring and analysing economic and property indicators in the domestic and international markets.
In 1998, Marian joined the board of Sherry FitzGerald Group and in 2019 was appointed Managing Director of Sherry FitzGerald Residential & Advisory.
Marian has a unique blend of skills across many areas – people, strategy and leadership. She has helped shape Sherry FitzGerald and understands the property market and our business strategy.  She is a regular contributor in the Irish and international media and one of the most highly regarded commentators in the industry.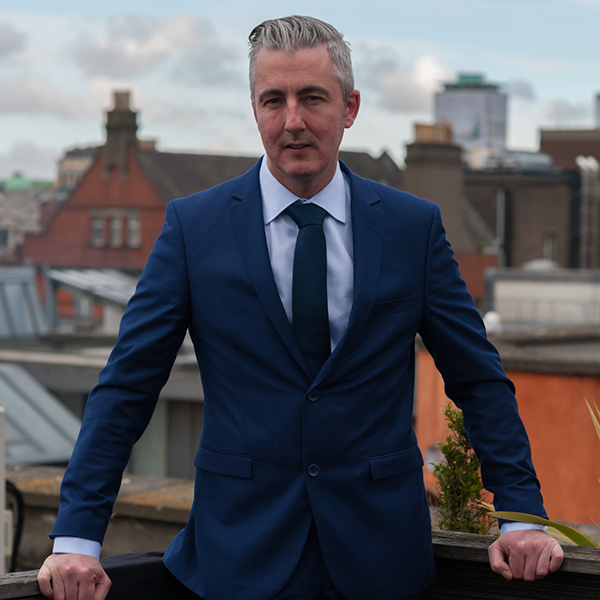 John Downey BA, MRUP, MBA,Dip.Law (kings Inns) MRTPI MIPI., Director, Downey Planning
John is the COO of Downey, a leading, multi-disciplinary practice of Chartered Town Planners; RIAI Architects, Landscape Architects; Urban Designers and Project Managers. Downey's in effect provide all services under one roof making itself unique in the current market with its procurement and delivery of planning applications.
John himself is a chartered town planner with over 24 years' experience in planning & development within both the private and public sectors having worked previously in Fingal County Council as a Senior Executive Planner. In academia, he was a lecturer in the School of Planning in DIT (2010-2012) to both undergraduate and masters' level.
John is a specialist in planning and overall development procedures, inter alia, the procurement of all planning applications through the various planning processes including EIARs, SIDs, SHDs, oral hearings, and public consultations.
Moreover he has been heavily involved within key advisory roles including the first research papers on planning changes for the Oireachtas (Issue and context – government reform of planning legislation, 2014); The Department of Finance (2015); and was part of the Advisory Group for the new National Planning Framework (2016) and the new Guidelines for Apartments (2018).
He is currently the RTPI (Ireland) Representative on the ECTP-CEU (European Council of Spatial Planners) and was a former Chair of the Royal Town Planning Institute (RTPI) Ireland and a General Assembly Board member in London serving on several elite committees including the International Committee and the Policy & Research Committee.
John has also served on the advisory boards of both UCD School of Planning and also the School of Architecture. Finally, he has being awarded the Irish President's Award for planning research (2011, DHP) and also received an award from the Irish Planning Institute for the work he did with Fingal County Council in Lesotho in 2015.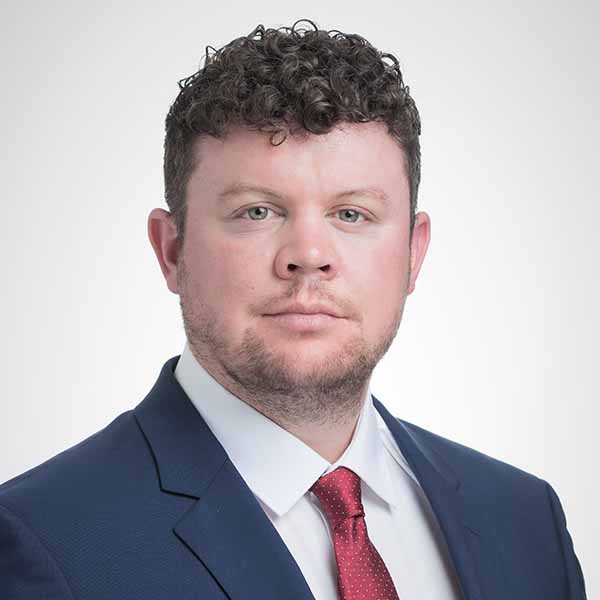 Gavin Whelan, Director of Construction & Operations, Cairn Homes Plc.
Gavin has been at the company since January 2021 and is responsible for the management and delivery of all Cairns housing product throughout Ireland.
He is also responsible for the technical delivery, design development and operational efficiency across Cairn's ever scaling delivery platform.
Gavin is very heavily focused on improving the health & safety environment for the sector and the quality of its product. Supporting the companies ESG agenda and Increasing productivity through use of production controls, and driving innovation using technology, product development and an increased focus on assembly.
Before joining Cairn Homes, Gavin spent a large part of his career in the UK, where he ran his own construction management business. Prior to that he worked with and led some of the largest and most complex projects in London, working with Skanska and Laing O'Rourke. Gavin is a graduate of WIT and has a 1st class honours in Construction Management and Civil Engineering.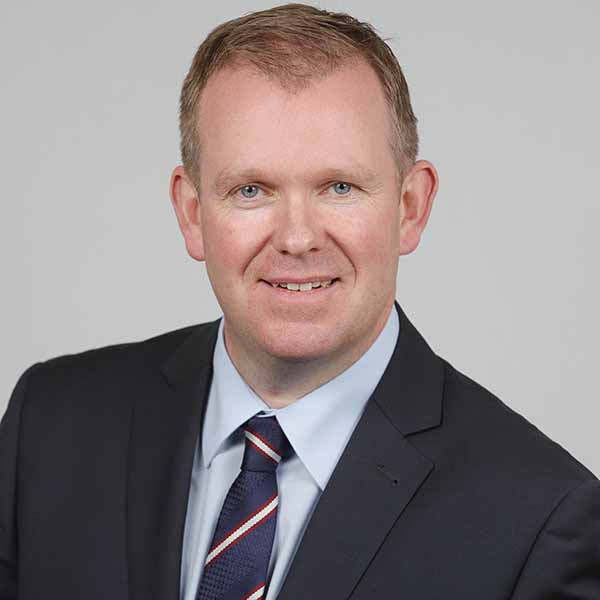 Sean Downey MCIArb, MRICS, MSCSI, FCABE, Director of Specialist Contracting, CIF 
 Sean has over 20 years' experience in technical control, project, contract and development management roles in Ireland, the UK and mainland Europe. As a Chartered and Registered Building Surveyor, he is currently Director of Specialist Contracting in the Construction Industry Federation.  
 His role primarily involves acting as secretariat for specialist contracting associations MEBSCA (mechanical), ECA (electrical) and ASCA (master craft) as well as the CIF's National Construction 4.0 committee which is leading the industry's development of BIM, Lean and innovation initiatives. He is an industry nominee to the Construction Sector Group's sub-group on innovation and digital adoption. His work also involves acting as a national representative on committees dealing with building regulations, the negotiation of new forms of contract/sub-contract and establishing appropriate dispute resolution mechanisms.  
 Sean is the Deputy Chairman of the NSAI's National Construction Standards Consultative Committee, industry nominee to the National Building Control Office's advisory group, the Office of Government Procurement's SME advisory group and a Past President of the Electrical Industries Federation of Ireland. 
 A qualified adjudicator, Sean has a particular specialist focus on the adjudication process under the Construction Contracts Act.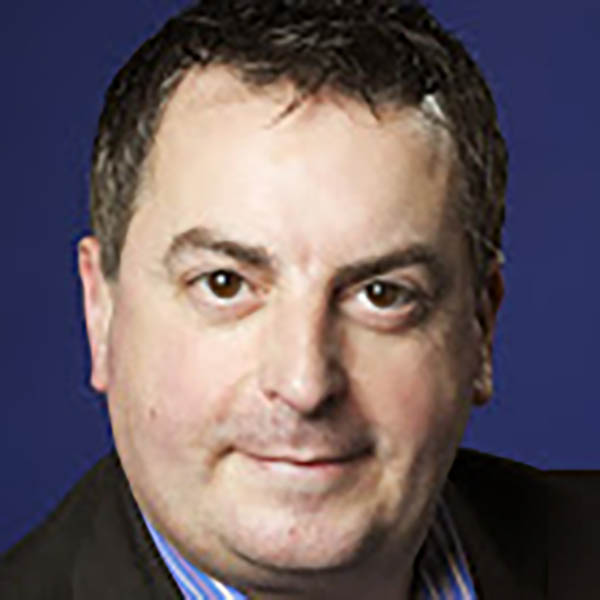 Vince Harney, Commercial Finance Director, Quantum Group, Vice Chair of the Sustainability Working Group, SCSI  
 Vince is a leading expert in property development and real estate software. He has had over 25 years' experience of the construction and property markets, has worked in both the UK and Internationally, having worked as a Group Finance Director for a Large European Property Developer based in Prague, a Divisional Finance Director for Bovis Homes plc as well as Senior Commercial Finance Roles at AMEC (now MUSE) Developments. 
  His specialisms include the private rented sector and student accommodation. Vince is a Chartered Accountant and Chartered Tax Advisor who has been involved commercially in property development for over 20 years. 
  Vince has his own Consultancy Practise and works closely with RICS to provide valuable programmes for the membership including work for RICS in the Middle East. He has also presented courses to Property Developers on a wide range of related topics covering feasibilities, finance structures for property, residual land valuations, fund management and international cross border transactions.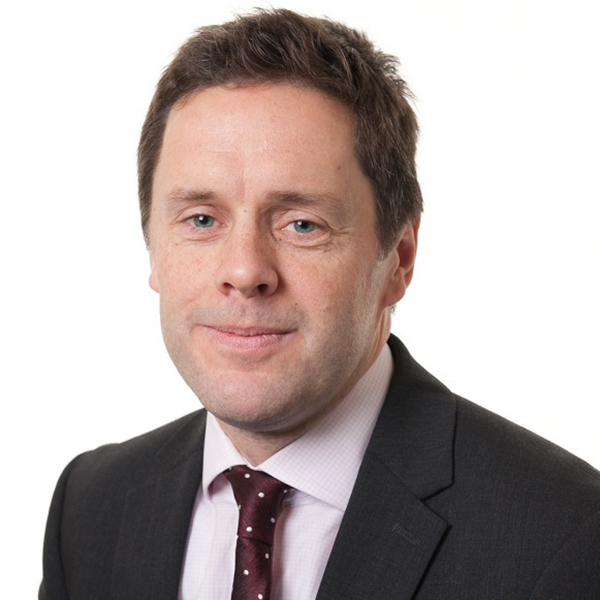 Paul Hogan, Acting Assistant Secretary, Department of Housing, Local Government & Heritage
Paul has been the acting Head of the Planning Division at the Department of Housing, Local Government and Heritage since January this year. He has 30 years' experience of working in planning in Ireland and the UK.
Previous roles at the Department of Housing include Principal Adviser and Senior Adviser. Paul was responsible for professional advice in respect of planning policy, guidance and legislation, contributed to planning-related aspects of Housing for All and was Project Manager for the National Planning Framework (NPF).
Prior to joining the Department in 2015, Paul was Senior Planner at South Dublin County Council for more than 10 years. While there he led the development of the Adamstown Strategic Development Zone Planning Scheme and also initiated the development of the Design Manual for Urban Roads and Streets (DMURS).
Paul previously worked at Kildare and Meath County Councils and for 5 years in the private sector, both in Ireland and the UK. Paul graduated from UCD in 1992 with a Master of Regional and Urban Planning degree and is a Fellow of the Irish Planning Institute.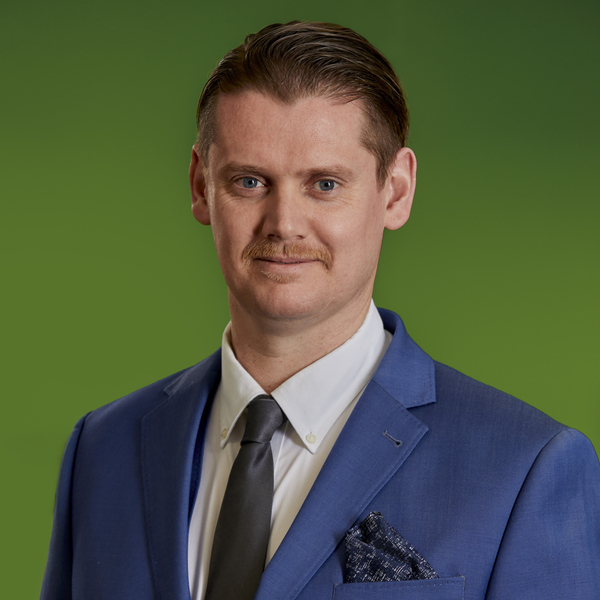 Ronan McGrath, Managing Director, McGrath Quantity Surveyors
Ronan McGrath is the Managing Director and founder of McGrath Quantity Surveyors for the last 10 years in Ireland. During this time, he has overseen the growth and development of the practice to the significant size it is today, with chartered and qualified Quantity Surveyors from several different countries bringing varied experiences of large and complex projects. 2021 saw the opening of the first UK office in London, a major addition to the company.
McGrath Quantity Surveyors, working in conjunction with developers, builders and contractors, are specialists in large scale residential houses, apartments and investments and offer considerable experience in diverse sectors like – social housing, data centres, education, one off houses and renovations.
Ronan was recognised for his contribution to the County Wexford Business sector winning two Wexford Chamber Business Awards in 2022 for Operation of Excellence and Service Industry Provider of the Year. His mission for the company is to become a market leader and bring sustainable and competitive QS solutions to his clients in Ireland and the UK.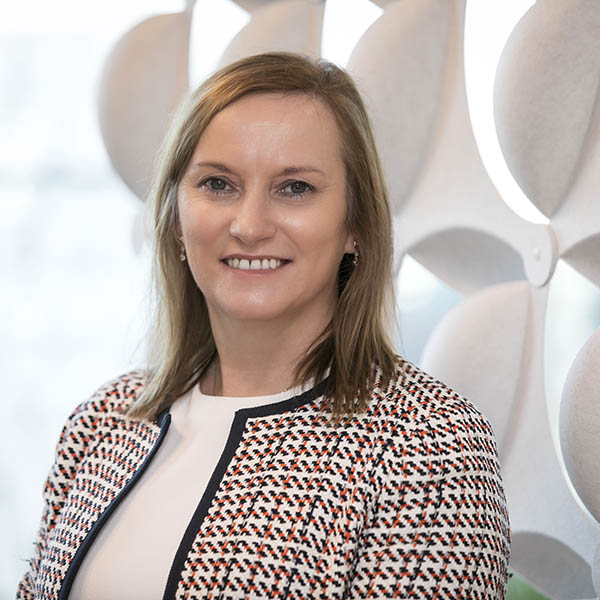 Dara Deering, CEO, Home Building Finance Ireland
Dara Deering, CEO, Home Building Finance Ireland having joined the organisation in September 2019. Dara has extensive experience in Financial Services having previously served as Executive Director and Head of Retail Banking at KBC Bank Ireland plc since February 2012. During that time Dara led the launch and implementation of a new Retail Bank, broadening the range of products and services available, and offering a new banking alternative for Irish consumers. Prior to her time in KBC Dara held a number of leadership positions in the retail financial services industry. She holds an MBA from Smurfit Business School and a Bachelor of Science Management from Trinity College Dublin.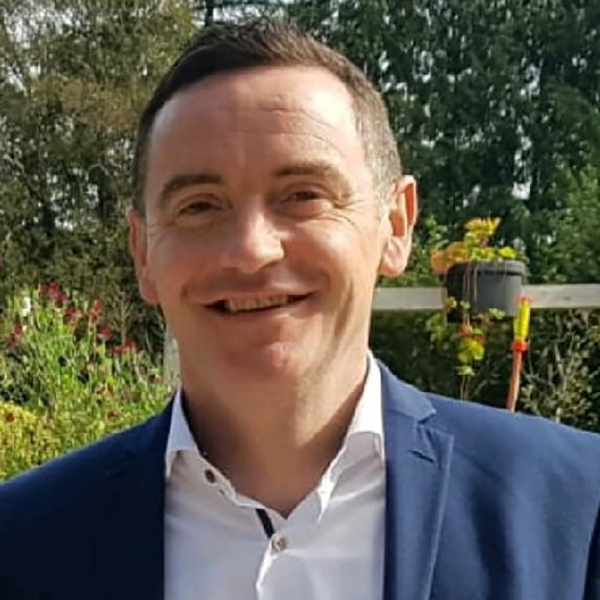 Heber McMahon, Director of Technical Sales, Cygnum Building Offsite
With a background in Construction Management Heber McMahon began his career in offsite construction with Century Homes in Monahan in 1997 Moving to Cork in 2000 Heber began working with Cygnum then a recently established timber frame business.
Heber has been central to the growth, development and success of the business over the past 20 years. His experience spans management of timber frame design, offsite manufacturing and construction site works. He has played a key role in product development in Cygnum including the development of energy efficient wall systems used in multiple housing schemes to Ireland's first certified Passive House building system.
Cygnum's expansive portfolio ranges from large scale housing projects throughout Ireland to multi award winning social housing schemes and schools build to Passive House standard in the UK.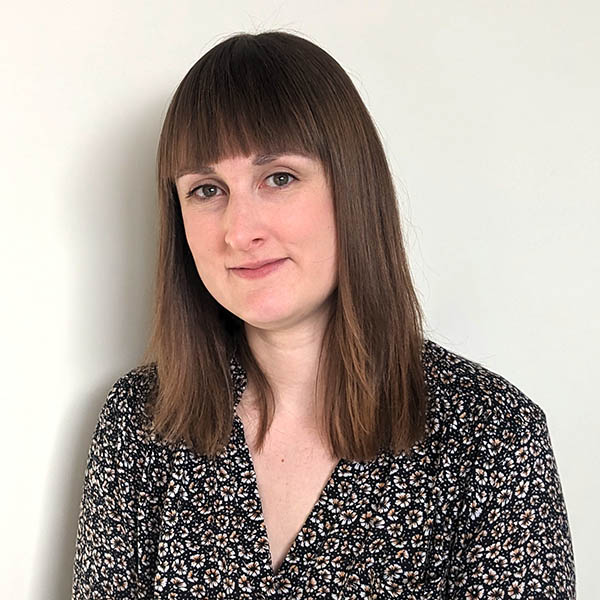 Phoebe Duvall, Planning and Environmental Policy Officer, An Taisce
Phoebe has been with the organisation since 2017. An Taisce, Ireland's oldest environmental charity, is a prescribed body for multiple development consent and policy making processes in Ireland, and Phoebe's role is centred around fulfilling this prescribed function in relation to planning. Specifically, with a background in environmental policy, her focus is evaluating the potential environmental impacts of development and ensuring environmental legal compliance. Phoebe also works on a broad range of planning and environmental policy issues including planning legislation, climate mitigation policy, and Aarhus Convention compliance. Throughout her work Phoebe advocates for the full implementation, enforcement and improvement of national and European environmental law and policy, particularly as it applies to planning. She also is a strong advocate for public participation and access to justice in the planning process as well as in all environmental decision-making and policy-making processes. Phoebe is a member of the Government's Planning Advisory Forum, and she holds an MSc in Environmental Policy from UCD.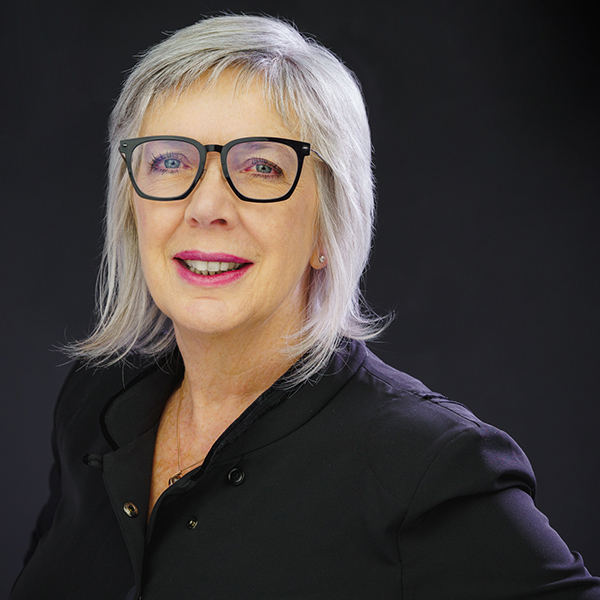 Patsy Supple, Director, Mavro Property Ltd 
      Patsy has 35 years' experience in the building and property sector.  She was Financial Director for the family contracting and property business until 2012.  Her business is now focusing on residential development, primarily concentrating on the delivery of social housing to the local authority in inner city locations in Cork.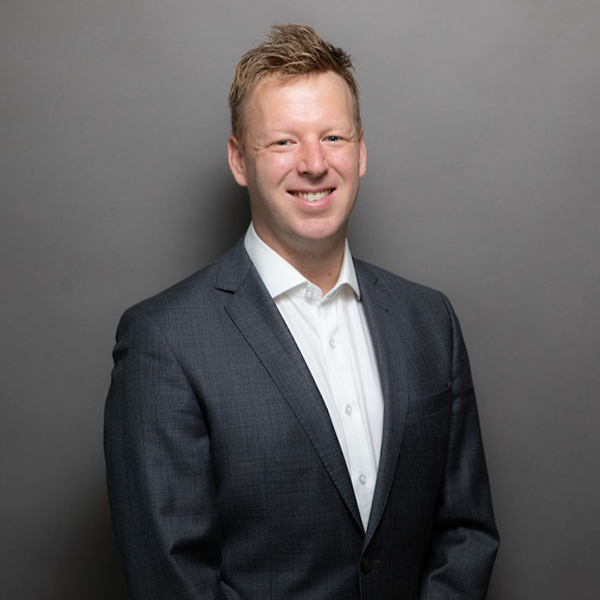 Cian O'Mahony, Head of Operations, SIRO
Cian has almost 20 years' experience working in utilities, operations and managed services and is passionate about high quality connectivity for all Irish homes and businesses. 
Cian and the wider SIRO New Developments team partner with Ireland's leading developers to bring high speed broadband to their developments, working to ensure that the service is tailored to meet their and their home buyers' needs. 
 SIRO, a joint venture between ESB and Vodafone, is currently rolling out its full fibre broadband network to 770,000 premises across Ireland, with almost 500,000 premises already able to access SIRO's network.
SIRO uses the ESB's existing electricity network, overground and underground, to bring its fibre broadband to the heart of homes and businesses.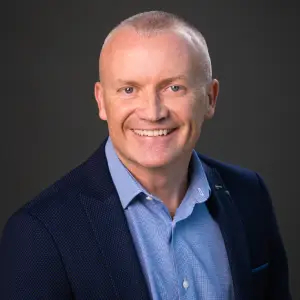 James O'Halloran, Head of New Business, Clúid Housing
James has been working with Clúid since 2007. Prior to that he worked in the private sector. He has over 20 years' experience in property development and holds a degree in Valuation & Estate Management. James currently manages Clúid's new business team and is working on an extensive opportunity pipeline. Clúid now hold over €1.5billion in assets with plans to deliver a further 3,000 homes over the next 3 years. Clúid's growth strategy is aligned with meeting the targets of "Housing for All" and the delivery of new supply to the housing market.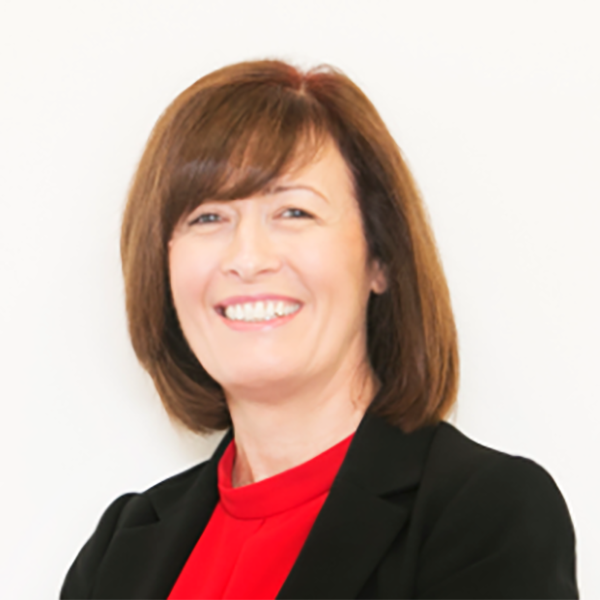 Yvonne Harris, Head of Customer Operations and Connection Developer Services, Uisce Éireann
Yvonne is a Chartered Director with over thirty-nine years' experience working in commercial semi-state bodies, in both monopoly and competitive environments, the last twenty-two of those spent in the regulated utilities sector.
Yvonne is responsible for all aspects of customer strategy, customer connections and customer and billing services covering circa 1.6m domestic and 180k commercial customers nationwide. She is also responsible for the Uisce Éireann Housing for All programme set up to support the delivery of Uisce Éireann's targets in the government's Housing for All plan.
Yvonne holds a Bachelor of Business Studies, a Masters' in Business Practise and a Diploma in Company Direction. Yvonne is currently a Non-Executive Director on the board of Threshold Housing Charity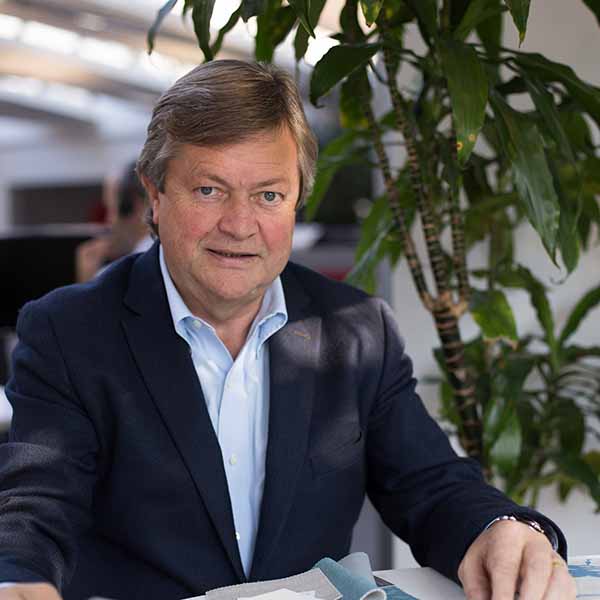 Tony Reddy, Chairman, Reddy Architecture + Urbanism, Director and former Chair, Academy of Urbanism, Director, Property Industry Ireland
Tony is an architect and urbanist. He is a Chairman of the international design practice Reddy Architecture + Urbanism and a director of the Academy of Urbanism. He is also a former President of the RIAI. His practice, Reddy A+U, is involved in a wide range of residential projects including housing, apartments and major mixed use urban regeneration projects in Ireland, the UK and a number of EU countries. The practice provides a strong design focus and a clear understanding of how people and places interact. This has resulted in a wide range of commissions and projects which have made a significant contribution to contemporary architecture and the built environment and received numerous architectural and urban design awards. Among the practices key projects are the Heuston South Quarter, Custom House Square (IFSC), Heuston South Quarter, Kilkenny Creative Quarter, Eighth Lock (Ballymore), Oscar Traynor Road (Glenveagh/DCC), Apartment developments CityWest (Cairn), Student residential developments, masterplans for urban expansion and regeneration.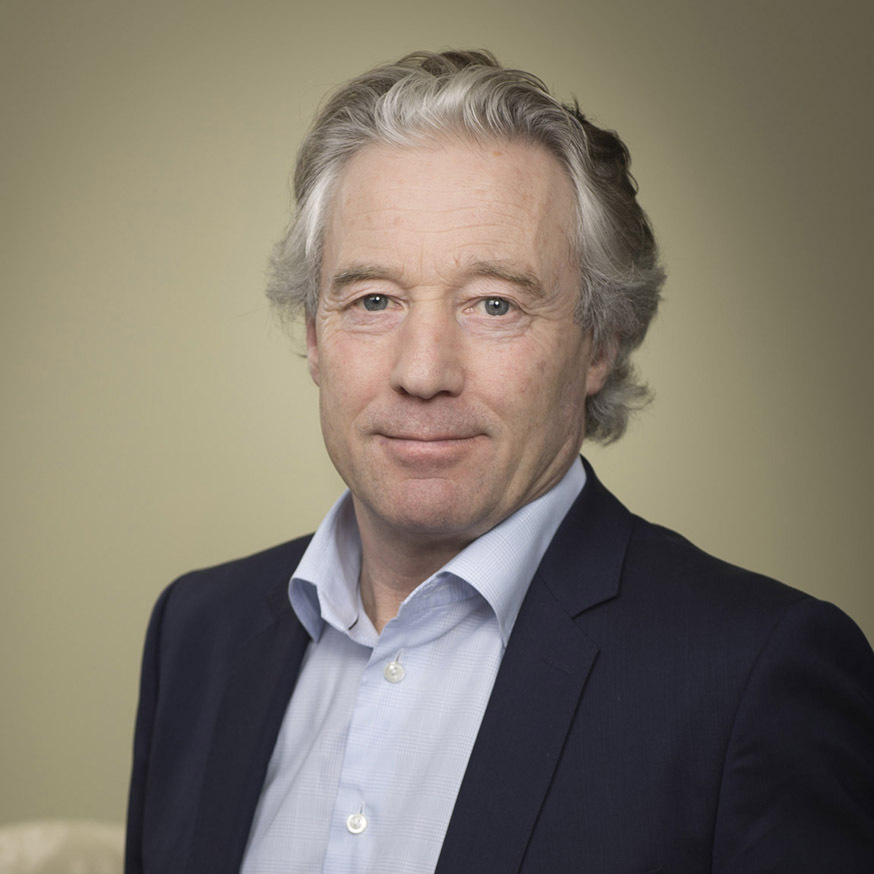 Michael Kelleher, Group Operations Director of O' Flynn Group
Michael co-ordinates and oversees the architectural, engineering, building, marketing and sales teams. He has experience in delivering large-scale developments from concept to completion. These include Ballincollig Town Centre and The Elysian in Cork.