About Sherry FitzGerald
Since its foundation in August 1982, the Sherry FitzGerald Group has grown from a small fledgling company in one location to a nationwide, diversified business. Sherry FitzGerald Group currently employs 650 people and remains an Irish, privately owned business, committed to maintaining its leadership position in the marketplace. The company's mission is to continue to be the most trusted property advisors creating exceptional value for their clients.

Sherry FitzGerald New Homes operates across the GDA, Cork, Galway and Limerick and is a specialist team of Chartered Surveyors, Advisors, New Homes Agents and Marketeers. There is heavy emphasis on policy across both traditional New Homes sales and institutional PRS sales and advice. The team have advised on over 50,000 new homes sales across hundreds of developments.
Gold Sponsor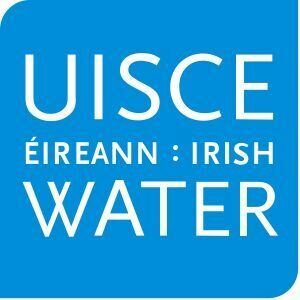 About Uisce Éireann
Uisce Éireann is committed to playing its part in the national drive to provide homes to people who need them by developing and prioritising the delivery of key water service infrastructure.
Making progress in this area is a top priority for Uisce Éireann with one of the largest investment portfolios in the State, with €5.2 billion being invested between 2020 and 2024 to improve water services infrastructure.
We have significantly increased our capability to support planning referrals, connection applications and onsite quality checks to support the delivery of housing. In 2022, Uisce Éireann issued positive connection offers associated with 36,989 housing units.
Projects that enable new homes, growth and more reliable and safe water services are being accelerated across the country this year. Some examples of progress already made include Lough Mask, Vartry and Cork Lower Harbour supporting water services in our communities.
We are working in partnership with all those who are committed to the goal of providing homes, to ensure Uisce Éireann can deliver water infrastructure where and when its needed.
We listened to industry and stakeholders and have made changes:
Published first ever Water and Wastewater Capacity Registers on water.ie to give an indication of whether there's enough water/wastewater capacity in an area for development – to support developers and Local Authorities to prioritise areas with services.
Rolled out Self Lay in the Public Road programme – we piloted and now are delivering a programme that facilitates the laying of water services infrastructure in public roads by developers.
We launched a new Experience Based Accreditation Scheme that will accredit Experienced Contractors to deliver new water services infrastructure in public roads for housing developers. The scheme, which has been launched 18 months ahead of schedule, recognises contractors' adherence to Uisce Éireann's Standard Details, Codes of Practice and Quality Assurance procedures.
Working with our regulator the Commission for Regulation of Utilities, Uisce Éireann has developed a First Mover Initiative policy proposal to mitigate 'first mover disadvantage' for developers.
For more information, please visit www.water.ie
About Cygnum Building Offsite
Established in 1997, Cygnum is one of Ireland's leading offsite manufacturing companies. We have over 25 years' experience in the design and manufacture of timber frame structures including volume house building, hotels, apartment blocks, care homes and schools.
In 2011, Cygnum built one of the UK's first Passivhaus registered schools in Wolverhampton. The success of the project and quality of our work achieved widespread recognition to the extent that we are now the main timber frame supplier to other such projects in this market.
In 2013, we became the first Irish company, and one of only two in the UK and Ireland to have a Passivhaus system certified by Germany's Passivhaus Institute.
Always at the forefront of timber frame innovation, in 2016 Cygnum designed, manufactured and installed the timber frame for the UK's Greenest Building, The Enterprise Centre at the UEA. Our project was honoured at the Structural Timber Awards with 5 major awards, including Best Low Energy Project and Best Use of Timber.
In 2018 we doubled the size of our manufacturing plant and invested in highly automated CNC equipment. This has allowed us to meet the growing demand from contractors and developers to build sustainable large-scale housing projects. We are now the most advanced timber frame manufacturing facility in Ireland, currently delivering housing units to numerous large-scale developments and social housing projects.
Our award-winning in-house design team and experienced installation crews guarantee our timber frame structures are built with precision, speed and accuracy.
Cygnum's flagship social housing development of 105 ultra-low-energy homes for Norwich City Council, Goldsmith Street won the coveted RIBA Stirling Prize 2019. It is the first social housing scheme to be shortlisted and win the award.
We have commenced work on the next phase of expansion which will bring the manufacturing facility up to 100,000 sq.ft and house additional digitally driven CNC equipment.
The future is bright for offsite construction and for Cygnum. We have delivered circa 10,000 houses and numerous award-winning schools and commercial projects. With Ireland facing housing shortages along with a trade skills shortage, the spotlight is on MMC (Modern Methods of Construction) to resolve both issues
Silver Sponsor

About McGrath Quantity Surveyors
At McGrath Quantity Surveyors, we offer advice and expertise to assist our clients with a range of QS services. We have a proven track record and an in depth knowledge of the construction sector. We are experts in Cost and Project Management and are up to date on current costs and trends in the building industry.
Most importantly, we show how our clients can save on their budget for site developments, housing, and apartment complexes as well as the building of a house or extension/ renovation.
We provide a professional approach to every project and are focused on the details as we want to ensure that every project is built to the agreed budget and on time.
We are in business since 2012 and have offices both in the UK & in Ireland. The practice has grown over the years and now boasts many chartered and qualified quantity surveyors from several different countries with many different experiences of large and complex projects right through to house extensions and renovations.
We have considerable experience in diverse sectors like – large housing / apartment complexes, social housing, mining, data centres, education, one off houses and renovations.
We specialise in Developers QS and Builders / Contractors QS as well as Project Management.
We have quality control systems and use sophisticated QS software to manage costs and every aspect of the project including programme. We are ISO 9001: 2015 accredited. We have our own quality control administration system that ensure we deliver our projects, estimates and cost plans on time to our wide variety of clients.
McGrath Quantity Surveyors, as well as specialising in QS services to developers, contractors / builders, we focus on architects and homeowners. We are very involved in the construction sector and are seen as leaders in delivering cost effective QS work with fast turnaround times.
The team is led by Ronan McGrath who is a well know QS and has appeared on radio and in print over the years. We offer a nationwide service with offices both in the UK & in Ireland.
Silver Sponsor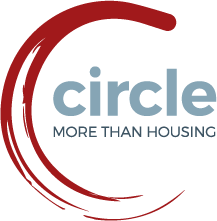 About Circle Voluntary Housing Association
Circle Voluntary Housing Association (Circle VHA) is one of the top 6 leading AHB's in Ireland. At the forefront of innovation and creativity, Circle's vision, under the helm of CEO John Hannigan, is to make a real difference by delivering quality homes and integrative housing solutions to individuals and families in Ireland. Circle works together with local authorities, state agencies, developers and funders to deliver new-build social and affordable housing solutions. Circle currently manages and owns over 2,500 homes nationally and prides the organisation on its target delivery under Housing for All, its unique collaborations and partnerships and it's delivery of direct build homes thanks to funding deals such as its most recent landmark finding deal of €20M with AIB. 2023 will celebrate Circle's 20th Anniversary, a special year as it continues to challenge the barriers to delivery and to be innovative in its approach to meet social housing targets, providing much needed homes to those in housing need.
About SIRO
SIRO is a broadband operator building Ireland's most advanced 100% fibre broadband network.
Founded in 2015, SIRO, a joint venture between ESB and Vodafone, is rolling out a fibre broadband network to 154 towns and cities in Ireland, targeting 770, 000 premises by 2026.
SIRO uses the existing ESB electricity network (over and underground) to roll out its network – bringing full fibre broadband to the heart of homes and businesses.
As a wholesale broadband provider, SIRO's partners with over 20 retailers (inc. Virgin Media, Vodafone, Sky, Digiweb, Pure Telecom) who resell SIRO services to residential and business customers.
SIRO's network is now available to over 480,000 premises – and growing.
We work with some of Ireland's leading developers, such as Cairn Homes, Glenveagh Properties and Quintain, to ensure their developments have reliable, resilient and future proofed connectivity.
SIRO is driving innovation, competition and setting the highest standards of customer service in the Irish market. Find out more about SIRO for your development at SIRO.ie
Silver Sponsor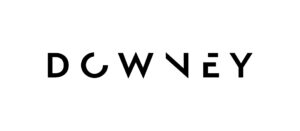 About Downey
Downey is a multi-disciplinary practice of Chartered Town Planners, RIAI Architects, Landscape Architects and Project Managers.Our collective ethos is to perfect 'the art of planning and design' to deliver projects within the construction sector and other associated industries. Our integrated service provides a full suite of experienced professionals in house to develop best solutions to the ever changing and complex environment of obtaining planning permissions, detail design and implementation on site. Through an in house collaboration we deliver exemplary solutions for your schemes, constantly improving efficiency, time and cost management with notable increases in the quality of all our developments.Our extensive experience and proven track record of obtaining Strategic Housing Developments (SHD) permissions incl. Build to Rent (BTR) and Co-Living schemes ensure that our Clients, both in the public and private sectors, benefit from optimum success rates of planning procurement and development.
About The Housing Agency
The Housing Agency supports the development of sustainable communities across Ireland. We know that good quality and affordable housing is at the heart of successful communities. We work to meet the nation's housing needs by:
Rolling out new housing projects and co-ordinating programmes that could transform how we live.
Using data and research to provide evidence-based solutions.
Advising the Government on housing policies.
Collaborating with all those involved in the housing sector in Ireland to ensure we are working as effectively as possible.
We are a State-funded body of housing specialists, with a strong focus on problem-solving. We work mainly with the Department of Housing, Local Government and Heritage, local authorities and non-profit housing providers. We are governed by an independent Board.
About Firestoppers
IRELAND'S LEADING FIRE PROTECTION COMPANY
As the leading fire prevention/fire detection supplier in Ireland, Firestoppers™ offer a full range of fire prevention products and services.
Our products come from only the best names at a competitive price. We offer a complete range of services which include Fire Equipment Maintenance/Installation and Training Courses. We offer a fully tailored service to businesses and organisations, from design, installation and commissioning through to certification.
About HBFI
Home Building Finance Ireland (HBFI) commenced operations in January 2019. It is a state-sponsored lender specifically aimed at providing finance to builders and developers for commercially viable residential schemes from 5 units upwards and is seeking to support the construction of up to 7,500 homes in its first five years of operations.
Home Building Finance Ireland (HBFI) offers a range of products for residential development and includes a product specifically for Social Housing Projects, a Green Product with a view to encouraging sustainable development, a core housing products for 10 units or above as well as a product for or smaller Under 10 unit schemes and a product aimed specifically at new Apartment developments.
HBFI has approved over €800m worth of loans to date supporting the construction of over 3,700 new homes. The objective of HBFI is to make additional loan finance available to support viable residential projects in all regions across the country having already approved funding in 18 counties.
Call to our stand at the IHBA Housebuilding Summit, visit www.hbfi.ie or call 01 2384600 to learn more about how HBFI can assist you with your residential development project.
Exhibitor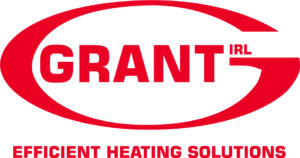 About Grant Engineering
Grant is Ireland's leading manufacturer of heating technologies, and has been providing innovative, efficient, reliable and energy saving home heating solutions for over 40 years.Committed to helping homeowners on their journey to achieving zero carbon, Grant's diverse product portfolio includes the award-winning range of HVO biofuel compatible Grant Vortex condensing boilers, the A+++ Aerona3 R32 air to water air source heat pumps, integrated and pre-plumbed hot water cylinders, the Uflex underfloor heating system and Afinia aluminium radiators, and smart heating controls
About Enterprise Ireland
Enterprise Ireland is the government organisation responsible for the development and growth of Irish enterprises in world markets. We work in partnership with Irish enterprises to help them start, grow, innovate and win export sales in global markets. In this way, we support sustainable economic growth, regional development and secure employment
Exhibitor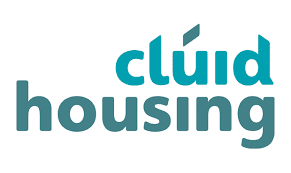 About Clúid Housing
Clúid Housing is an independent, not-for-profit charity, and is the largest approved housing body (AHB) or housing association in Ireland. Established in 1994, Clúid leads the way in providing high quality, affordable rented homes to people in housing need. We work in partnership with local authorities to provide housing to those on social housing waiting lists. Clúid own and manage over 10,000 properties providing a home to over 27,000 people.
Our team of almost 300 highly qualified professional employees are committed to providing quality housing and services that enable people to create homes and thriving communities. For more information visit www.cluid.ie
Exhibitor

About us
Tailte Éireann is an independent Government agency under the aegis of the Department of Housing, Local Government and Heritage.
Providing a property registration system, property valuation service, and national mapping and surveying infrastructure for the State, the agency was formed by the merger of the Property Registration Authority (PRA), the Valuation Office and Ordnance Survey Ireland (OSI).
Legislation
The Tailte Éireann Act 2022 provided for the dissolution of the PRA and OSI and the transfer of the functions of those bodies, along with the functions of the Commissioner of Valuation and the Boundary Surveyor, to Tailte Éireann. The dissolution and transfer took effect on 1st March 2023.
What we do
The core business of our organisation is to provide a system of registration of ownership to land in Ireland, to deliver to our stakeholders accurate, up-to-date valuations of commercial and industrial properties and to create and maintain the definitive mapping records and physical infrastructure of the State.
Tailte Éireann is responsible for advising on the fixing of maritime and international boundaries and delimiting statutory boundaries and delineating such boundaries on maps.
In addition, Tailte Éireann is the custodian of an extensive archive of unique records which provide an invaluable resource for genealogical and historical research.
Exhibitor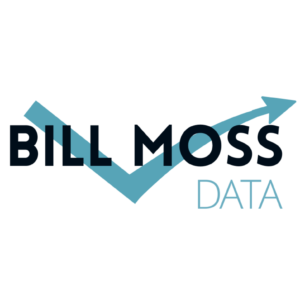 About Bill Moss
Bill Moss Data is Dublin's leading B2B data solution company that provides business professionals with database services, lead generation, and a full suite of data analysis capabilities. Founded in 1978, we have over 45 years of expertise in B2B lead generation and offer a full range of modern data intelligence solutions trusted by over 1,000 customers throughout Ireland.
Our B2B Database includes over 250k contacts and 107k companies with high quality and accurate data. Sales teams leverage our custom-tailored business lists to scale outbound marketing activity and increase sales revenue effectively. We also provide in-depth sales forecasting and data analysis with statistics and recommendations that help marketers close.
About Lotus Investment Group
Lotus Investment Group is an Irish based private equity firm who is the market leader in Ireland for property and construction finance. Lotus entered the Irish property finance market in 2013 to facilitate the strong demand for funding in the property sector after the global recovery started nationally in Ireland. With a have a reputation for excellence and boast a strong management team with international experience. Lotus are the go-to funders for many of Ireland leading property investors and developers across the country.
For sponsorship opportunities contact:
Kevin Mulligan-Carroll
Commercial Sales Manager